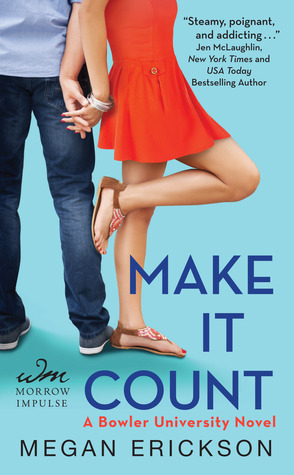 Title:
Make It Count
Author:
Megan Erickson
Series
: Bowler University #1
Pub Date:
June 3rd 2014
Kat Caruso wishes her brain had a return policy, or at least a complaint hot-line. The defective organ is constantly distracted, terrible at statistics, and absolutely flooded with inappropriate thoughts about her boyfriend's gorgeous best friend, Alec…who just so happens to be her brand new math tutor. Who knew nerd was so hot? Kat usually goes through tutors like she does boyfriends—both always seem to bail when they realize how hopeless she is. It's safer for her heart to keep everyone at arm's reach. But Alec is always stepping just a little too close. Alec Stone should not be fantasizing about Kat. She's adorable, unbelievably witty, and completely off limits. He'd never stab his best friend in the back… But when secrets are revealed, the lines of loyalty are blurred. To make it count, Alec must learn messy human emotions can't be solved like a trigonometry function. And Kat has to trust Alec may be the first guy to want her for who she is, and not in spite of it.
Everyone should already know how much I adore Megan Erickson. So of course when I found out about the tour I was all over that. Kinda like:

So without further ado . . .
Q. Can you tell us a little about yourself? (And by little, I mean everything Megan.)
Everything Megan, huh? Well, here goes. I'm married to a guy with great biceps.
I have two kids who like to eat food off of the floor, and I have two cats named after Ferris Bueller's Day Off characters.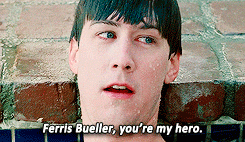 I can't whistle, I can only snap my fingers on my right hand, and in college my roommates called me Frodo because of a bad haircut (not because I have hairy feet).
And on my twenty-first birthday, I sang Livin' On a Prayer karaoke with a Long Island Iced Tea spilled all over my pants.
Q. Dyslexia is one of your main issues in Make It Count. Not many people know how dyslexia really affects a person. Your main character, Kat, really struggles with it and it's hard for her. I applaud you for pushing outside the box and making this story so inspiring. What made you want to write about a learning disability?
First, thank you for the kind words. I've been asked this question a lot and I'll tell you that Kat, as a character, hit me first. I had a vision of her in the library, struggling with statistics, and that's where this story was born. I know a lot of people with learning disabilities who went undiagnosed, and it really affected their confidence and plans for the future. So, first, I wanted to draw attention to the fact that some students slip through the cracks, and that there shouldn't be a stigma. There are so many resources available for any life stage.
Q. Is anything in your book based on real life experiences or is it all purely imagination?
It's pretty much all imagination, although I did draw from my own experiences from when I was a college student in describing the campus and student housing. Also, Alec drives a really crappy car with a broken gas gauge, and that was real life. When I met my husband (then boyfriend), he drove a crappy car with a broken gas gauge. He kept track of his gas mileage with a notepad and pen on the dashboard, just like Alec.
Q. We're all used to the alpha male who takes charge and asks questions later. And Alec is far from that. He would rather use his words than his fists. Where did the inspiration for Alec come from?
I'm going to be straight up – I love Alec. I wanted to write a guy who was smart and loyal and kind hearted and not violent. I've written a bunch of books (many that won't see the light of day), so this is not the first hero I've written. But this is the first hero in which I see a lot of my husband. It wasn't intentional. It just happened. I married a sexy nerd and I wrote about one. J
Q. Your favorite scene or quote in the book is . . .
Oh my. This is hard, but I think it might be the "dirty dancing" scene as my early readers have called it. It's…um…hot. If I do say so myself.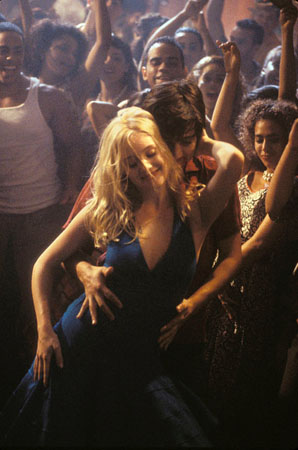 6. Alec tutors Kat. So . . .Who mentors you?
I am lucky to have AMAZING critique partners. I guess we kind of mentor each other – Amy Pine, Natalie Blitt and Lex Martin. Also Lia Riley and Lucas Hargis.
7 . And my last question . . . Are you ready Megan? When can we expect the cover reveal for Make It Right? I need that book like I need air. Seriously. I'm ready for Max and his feisty kitten.
I'm really, really excited about Max's story. I think he has such phenomenal growth in his book. He really comes into his own and learns who he is. The release is September 9, and I've seen a glimpse at the image they are using for the cover. It's perfect! I'm not sure when the cover reveal will be yet, but I'm sure soon and I'll be shouting all over about it.
Thanks so much for having me. These questions were a blast!
a Rafflecopter giveaway
Megan worked as a journalist covering real-life dramas before she decided she liked writing her own endings better and switched to fiction. She lives in Pennsylvania with her husband, two kids and two cats. When she's not tapping away on her laptop, she's probably listening to the characters in her head who won't stop talking.
And before you go, check out all the stops on this tour: