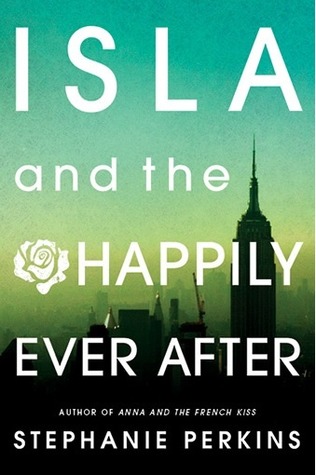 Title:
Isla and the Happily Ever After
Author:
Stephanie Perkins
Publisher:
Dutton
Release Date:
August 14th 2014
Pages: 50
Format:
eARC
Source:
Net Galley
Age Group:
Young Adult
Genre:
Contemporary
From the glittering streets of Manhattan to the moonlit rooftops of Paris, falling in love is easy for hopeless dreamer Isla and introspective artist Josh. But as they begin their senior year in France, Isla and Josh are quickly forced to confront the heartbreaking reality that happily-ever-afters aren't always forever. Their romantic journey is skillfully intertwined with those of beloved couples Anna and Étienne and Lola and Cricket, whose paths are destined to collide in a sweeping finale certain to please fans old and new
This sneak peek was EVERYTHING! Beyond happy that net-galley decided to give us a little taste of my most anticipated book of the year!
I love Stephanie Perkins to the moon and back; her stories are always on point! Perkins has a way of writing such lovable characters and with each book I applaud her and her mad skills!
The few pages we were given, I can tell you, without a doubt, that I'm already helplessly in love with Isla, Josh, and Kurt. Isla is so adorable and I just want to squish her. Here's an example of why:
"Not that Josh would ever fall for me.
But I wouldn't want to ruin any chance.
Even though I don't have a chance.
But just in case I do.
Even thought I don't."
I can't wait for August.
I can't wait to dive back into this story!
I can't wait to read about all of the adventures and trouble Isla will get into.
2 more months left of waiting.
I repeat 2 MORE MONTHS!!!
So all you Net-Galley users hurry on and read the sneak peek so we can all fangirl together!