Title:
Prototype
Author:
M.D. Waters
Publisher:
Dutton
Release Date:
July 24th 2014
Pages:
372
Format:
eARC
Source:
Edelweiss
Age Group:
Adult
Genre:
Sciene Fiction
Emma looks forward to the day when she can let go of her past—both of them. After more than a year on the run, with clues to her parents' whereabouts within her grasp, she may finally find a place to settle down. Start a new life. Maybe even create new memories with a new family. But the past rises to haunt her and to make sure there's nowhere on the planet she can hide. Declan Burke wants his wife back, and with a little manipulation and a lot of reward money, he's got the entire world on his side. Except for the one man she dreads confronting the most: Noah Tucker. Emma returns to face what she's done but finds that the past isn't the problem. It's the present—and the future it represents. Noah has moved on and another woman is raising their daughter. In the shocking conclusion to M.D. Waters's spectacular debut, Emma battles for her life and her freedom, tearing down walls and ripping off masks to reveal the truth. She's decided to play their game and prove she isn't the woman they thought she was. Even if it means she winds up dead. Or worse, reborn.
I freaked out when I got approved for Prototype. I had just created my account for edelweiss and there was only one ebook I had my sight set on.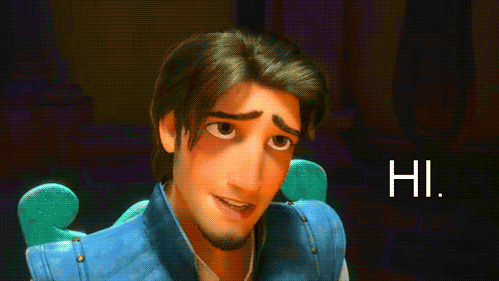 Bear in mind that I'm writing this review late at night and I can't form the words to express all of what I'm feeling.
Emma hasn't always made the best decisions especially when she feels cornered. In Archetype, she ran away to find her parents and because of that she lost time with the people she cares about. In Prototype she's back with a price on her head, all thanks to Declan, the man she thought was dead. So Emma turns to the one man who can help her, Noah.
Everything is still shaky for Emma, she's trying to figure things out. Who is she? Is she her? Emma is unsure of herself and her future. She wants a life she thought she could never have. But will she take it? Emma's driven to find out where she belongs and it was amazing finally watching her slowly turn into this fierce, sassy woman. Emma doesn't back down for anyone and I was so impressed when she fought for herself, her beliefs, and mainly her freedom.
She's not the naive girl
we were introduced to in the first book.
Not only does Emma have a lot on her plate but she also has two guys to worry about. I can't say much without spoiling but know this, one guy changes for the better and the other for the worse. NO WORDS.
The Resistance, I like how we learned more about them. I mean in Archetype we got a taste of them. But in Prototype we see how they operate. all their movements are calculated.. Each person has a role to play in the resistance and there all for taking down Burke's Enterprises. If you thought Burke Enterprises was horrendous in Archetype, wait till you see what they're doing this time around.
All I know is that Waters is my new favorite author. The depth in which she writes is astonishing, you can't help but be captivated by this story. You can't help but want to protect all the young girls living that miserable life. You can't help but want to kick some ass too while reading the action scenes. You can't help but swoon. You can't help but feel this book come to life.
Waters pulls out the big guns and leaves me holding my breath till the very last page. Prototype is filled with tons of action, motorcycles, a ball, jealousy, kisses, backstabbing, you name it. It's the perfect conclusion and I am so glad to have been apart of this ride with Emma and the gang. Thank you Misty!