Have a favorite book? Series? One that you've just read or are currently reading? Favorite Friday is a weekly meme hosted by
Books and Swoons
where we spotlight some of our Favorite Reads. Everyone is welcome to join. Just enter your information on the linky or leave us a comment!
If you haven't read this series yet, then something is seriously wrong with you! Just kidding, but seriously, this series is EVERYTHING! First, lets talk about the covers. They are to die for! Aren't they gorgeous?! What makes this series even better is that the author Tahereh Mafi, is the sweetest, coolest and funniest person ever! like, seriously, she is perfect.
When I first read Shatter Me a couple of years ago, I honestly didn't know what to expect. All I knew was what the synopsis said and that this girl can kill someone by simply touching them. A girl with superpowers? BRING IT!
After Destroy Me came out (1.5), people were already picking teams: Team Adam or Team Warner. I...... was team Warner all the way! I hated him in Shatter Me, but after reading Destroy me, he won my heart over. This "Team Adam" and "Team Warner" business gave to some pretty heated conversations. LOL We each had our reasons for loving these boys, but in the end, only one would win. Want to know who? I guess you will just have to read them to find out! So make sure to come back and visit us and tell us which team you are in!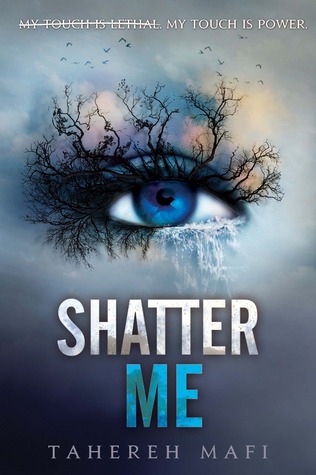 Juliette hasn't touched anyone in exactly 264 days.
The last time she did, it was an accident, but The Reestablishment locked her up for murder. No one knows why Juliette's touch is fatal. As long as she doesn't hurt anyone else, no one really cares. The world is too busy crumbling to pieces to pay attention to a 17-year-old girl. Diseases are destroying the population, food is hard to find, birds don't fly anymore, and the clouds are the wrong color.
The Reestablishment said their way was the only way to fix things, so they threw Juliette in a cell. Now so many people are dead that the survivors are whispering war – and The Reestablishment has changed its mind. Maybe Juliette is more than a tortured soul stuffed into a poisonous body. Maybe she's exactly what they need right now.
Juliette has to make a choice: Be a weapon. Or be a warrior.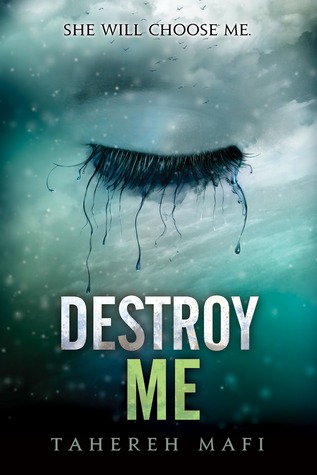 Perfect for the fans of Shatter Me who are desperately awaiting the release of Unravel Me, this novella-length digital original will bridge the gap between these two novels from the perspective of the villain we all love to hate, Warner, the ruthless leader of Sector 45.
In Tahereh Mafi's Shatter Me, Juliette escaped from The Reestablishment by seducing Warner—and then putting a bullet in his shoulder. But as she'll learn in Destroy Me, Warner is not that easy to get rid of. . .
Back at the base and recovering from his near-fatal wound, Warner must do everything in his power to keep his soldiers in check and suppress any mention of a rebellion in the sector. Still as obsessed with Juliette as ever, his first priority is to find her, bring her back, and dispose of Adam and Kenji, the two traitors who helped her escape. But when Warner's father, The Supreme Commander of The Reestablishment, arrives to correct his son's mistakes, it's clear that he has much different plans for Juliette. Plans Warner simply cannot allow.
Set after Shatter Me and before its forthcoming sequel, Unravel Me, Destroy Me is a novella told from the perspective of Warner, the ruthless leader of Sector 45.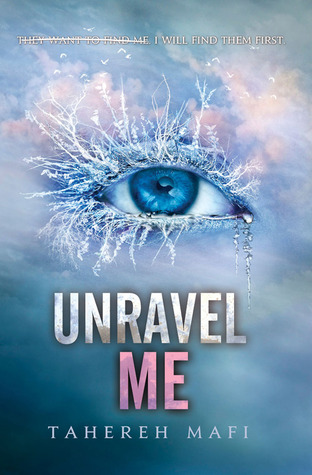 tick
tick
tick
tick
tick
it's almost
time for war.
Juliette has escaped to Omega Point. It is a place for people like her—people with gifts—and it is also the headquarters of the rebel resistance.
She's finally free from The Reestablishment, free from their plan to use her as a weapon, and free to love Adam. But Juliette will never be free from her lethal touch.
Or from Warner, who wants Juliette more than she ever thought possible.
In this exhilarating sequel to Shatter Me, Juliette has to make life-changing decisions between what she wants and what she thinks is right. Decisions that might involve choosing between her heart—and Adam's life.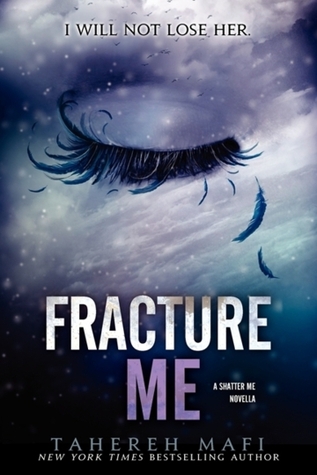 In this electrifying sixty-page companion novella to the New York Times bestselling Shatter Me series, discover the fate of the Omega Point rebels as they go up against The Reestablishment. Set during and soon after the final moments of Unravel Me, Fracture Me is told from Adam's perspective.

As Omega Point prepares to launch an all-out assault on The Reestablishment soldiers stationed in Sector 45, Adam's focus couldn't be further from the upcoming battle. He's reeling from his breakup with Juliette, scared for his best friend's life, and as concerned as ever for his brother James's safety. And just as Adam begins to wonder if this life is really for him, the alarms sound. It's time for war.

On the battlefield, it seems like the odds are in their favor—but taking down Warner, Adam's newly discovered half brother, won't be that easy. The Reestablishment can't tolerate a rebellion, and they'll do anything to crush the resistance . . . including killing everyone Adam has ever cared about.

Fracture Me sets the stage for Ignite Me, the explosive finale in Tahereh Mafi's epic dystopian series. It's a novella not to be missed by fans who crave action-packed stories with tantalizing romance like Divergent by Veronica Roth, The Hunger Games by Suzanne Collins, and Legend by Marie Lu.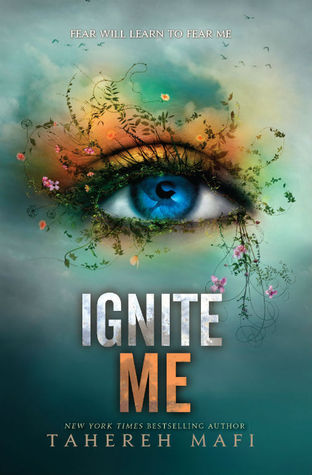 The heart-stopping conclusion to the New York Times bestselling Shatter Me series, which Ransom Riggs, bestselling author of Miss Peregrine's Home for Peculiar Children, called "a thrilling, high-stakes saga of self-discovery and forbidden love."
With Omega Point destroyed, Juliette doesn't know if the rebels, her friends, or even Adam are alive. But that won't keep her from trying to take down The Reestablishment once and for all. Now she must rely on Warner, the handsome commander of Sector 45. The one person she never thought she could trust. The same person who saved her life. He promises to help Juliette master her powers and save their dying world . . . but that's not all he wants with her.
The Shatter Me series is perfect for fans who crave action-packed young adult novels with tantalizing romance like Divergent by Veronica Roth, The Hunger Games by Suzanne Collins, and Legend by Marie Lu. Tahereh Mafi has created a captivating and original story that combines the best of dystopian and paranormal, and was praised by Publishers Weekly as "a gripping read from an author who's not afraid to take risks." Now this final book brings the series to a shocking and satisfying end
is the New York Times and USA Today bestselling author of the SHATTER ME series. She was born in a small city somewhere in Connecticut and currently resides in Santa Monica, California, where she drinks too much caffeine and finds the weather to be just a little too perfect for her taste.
When unable to find a book, she can be found reading candy wrappers, coupons, and old receipts.
SHATTER ME is her first novel.
Foreign rights have sold in 25+ territories
to-date and film rights have been optioned by 20th Century Fox.