I still remember the first time I picked up Addicted to You. . . I wanted something different in New Adult so I decided to read ATY and didn't really think I was going to love it. BUT NOW I WORSHIP THIS SERIES AND THESE CHARACTERS.
Also, Krista and Becca, I LOVE YOU BOTH to pieces. Thank you for giving us an epic adventure with LILO. It's going to be bittersweet but I can't wait to read the final book in Lily and Lo's or Lo and Lily's story.
Addicted After All is releasing THIS Friday . . .But to help everyone with the waiting I'm going to share with you a teaser quote.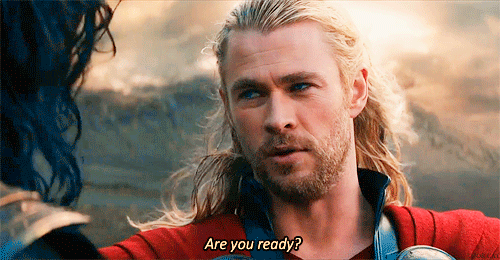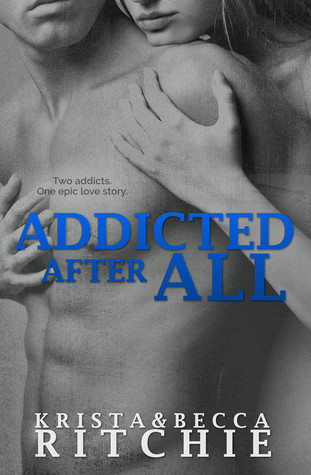 Title:
Addicted After All
Authors:
Krista & Becca Ritchie
Series:
Addcited #3
Pub Date:
Oct 21st, 2014
Two addicts. One epic love story.

Prepare for the worst.

That's what Lily and Lo try to do when Jonathan Hale schedules an "important" meeting. The problem: after being swept into the public eye and battling their addictions, they're not sure what the worst is anymore.

In a sea of many changes—including Ryke & Daisy living with them—Lily realizes that the best part of her fluctuating hormones might just be the worst.

Her sex drive is out of control.

Loren knows that she's insatiable, but he's not giving up on her. She's too much a part of him. And as he carries more and more responsibility, some of the people that he loves doubt his resolve.

In the conclusion to their love story, Lily & Lo stand side-by-side to fight, one last time, for their happily ever after.
Due to the 2-year gap between Addicted for Now (Addicted #2) and Addicted After All (Addicted #3), you must read Thrive (Addicted #2.5) or the Calloway Sisters spin-off series before reading Addicted After All.
Krista & Becca Ritchie are identical twins. They write New Adult books that make you cringe, gasp, and go ooh-la-la. (If you do that sort of thing.) They are currently working on the spin-offs and final books in the Addicted series. Connect with them on twitter and their website: kbritchie.com
Kindle Paperwhite
3 Signed Paperbacks of ADDICTED AFTER ALL
Giveaways are open internationally!!!
Oh and before you forget, check out all the promo stops
HERE