Title: Hero
Author: Samantha Young
Publication Date: February 3, 2014
Publisher: NAL/Penguin
Source: Publisher
Pages: 384
Format: ARC Paperback
Age Group: Adult
Genre: Contemporary Romance



The emotional and unforgettable new romance from the New York Times bestselling author of the On Dublin Street series.




Alexa Holland's father was her hero—until her shocking discovery that her mother and she weren't his only family. Ever since, Alexa has worked to turn her life in a different direction and forge her own identity outside of his terrible secrets. But when she meets a man who's as damaged by her father's mistakes as she is, Alexa must help him.




Caine Carraway wants nothing to do with Alexa's efforts at redemption, but it's not so easy to push her away. Determined to make her hate him, he brings her to the edge of her patience and waits for her to walk away. But his actions only draw them together and, despite the odds, they begin an intense and explosive affair.




Only Caine knows he can never be the white knight that Alexa has always longed for. And when they're on the precipice of danger, he finds he'll do anything to protect either one of them from being hurt again.
I can never get enough of Samantha Young. She is one of my top 5 favorite authors EVER! So when I found out that she was releasing a new standalone New Adult books, I knew I had to get my hands on it ASAP!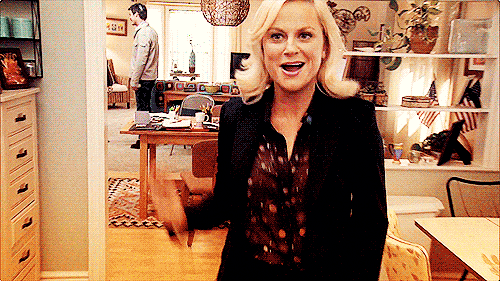 Hero did not disappoint. Even though Caine is a billionaire, he was pretty "down to earth." I am pretty much over the billionaire guy who seduces the weak and innocent female protagonist. It's a little played out if you ask me. Yes, Caine is rich. Yes, he is incredibly hot, but there is more to the story, which is what I loved. The "love" scenes are definitely hot, as only Sam can do. She doesn't sugarcoat anything and I am sure I am not the only one that appreciates that.

Alexa is the assistant to a well known photographer. One day during a photo shoot, she meets, Caine Carraway. Everything is going fine, until she introduces herself to Caine. Yeah, that didn't go so great at all. Caine ended up getting poor Alexa fired! You see, Caine has a past and Alexa's father had something to do with it. So after that, Alexa wants to go and talk to Caine and try to explain to him what happened and that because of him, she no longer had a job! Oh my little Alexa, do you really think Caine is going to forgive and forget that easily?

Caine and Alexa have a "special" attraction for each other. Caine really doesn't want anything to do with Alexa, but since he is the reason why she is now jobless, he offers her a job as his personal assistant. I swear Alexa is just setting herself up for failure, but I guess she is just blind sided by his hotness. LOL And just as I expected, Caine makes her life miserable. I honestly don't think I would have put up with as much stuff as she did if I was her. Yes, he is hot, but Caine is a complete douchebag! I wanted to punch him a few times because of the things he did and say to Alexa. Ugh! But it's not just Alexa who can't stay away; Caine is also addicted to Alexa. Can Caine let go of the past and see the good he has in front of him?
Overall I truly enjoyed reading Hero. In my eyes Samantha can do no wrong, so if you are also a Samantha Young fan, you totally understand where I am coming from. She is definitely one of my "auto-buy" authors. So, if you are looking for a hot and steamy read, Hero is for you! So make sure you go out and pre-order it today!