Title:
Razorhurst
Author:
Justine Larbalestier
Publisher:
Soho Teen
Release Date:
March 3rd, 2015
Pages:
320
Format:
eARC
Source:
Edelweiss
Age Group:
Young Adult
Genre:
Historical Fiction
In the vein of The Diviners and The Petal and the White, Razorhurst reimagines the notorious history of a mob-controlled Sydney—with a paranormal twist.

Sydney's deadly Razorhurst neighborhood, 1932. Gloriana Nelson and Mr. Davidson, two ruthless mob bosses, have reached a fragile peace—one maintained by "razor men." Kelpie, orphaned and living on the street, is blessed and cursed with the ability to see Razorhurst's many ghosts, and she sees the cracks already forming in their truce. Then Kelpie meets Dymphna Campbell.

Dymphna is a legendary beauty and prized moll of Gloriana Nelson. She's earned the nickname "Angel of Death" for the trail of beaus who have died trying to protect her from Mr. Davidson's assassins. Unbeknownst to Kelpie, Dymphna can see ghosts, too, and as Gloriana's hold crumbles one burly henchman at a time, the girls will need one another more than ever.

As loyalties shift and betrayal threatens at every turn, Dymphna is determined to not only survive, but to rise to the top with Kelpie at her side.
Say it with me slowly "R-a-z-o-r-h-u-r-s-t." Doesn't that title just sound like it's going to be a kick ass? I think so. Anyway I have never, and I mean NEVER read a story set in the 1930's. The only thing I know about mobsters is what I watched from Road to Perdition featuring Tom Hanks. I loved that movie so the fact that the main characters in Razorhurst are girls makes everything so much more interesting. Why you ask? I mean c'mon we girls bring it. Also ghosts. Yeah, this book was epic.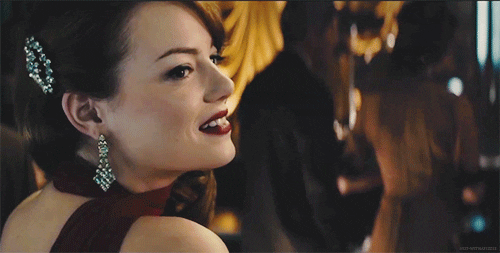 Kelpie and Dymphna are two strong bosker heroines that I admired. They both had to raise themselves. They both had a will to survive. Life threw them curve balls constantly, but through all that, not once did either girl give up. And once Kelpie and Dymphna met, they formed this friendship that was so natural and sweet. They were fiercely protective of one another and all the running around they did makes me think I should start getting in shape.
I basically loved everything about Razorhurst . . .
I loved the way everything unfolds . . .
I loved that I had to keep guessing as to who was more dangerous . . .
I loved the depth Justine gave to this story, she made me feel like I was apart of the era with the way she described the scenery and the way the characters talked.
Also, Justine does this amazing thing where you really get a feel for ALL the characters; and by all the characters I mean the ghosts, the side characters, and even the mobsters. No one gets left out and I think that's what made this book even more fascinating because we read about their motives and how it will affect our protagonists.
Justine Larbalestier has gone above and beyond with Razorhurst. I admit I don't know much about Australian history but after reading the author's acknowledgements I want more of this world.