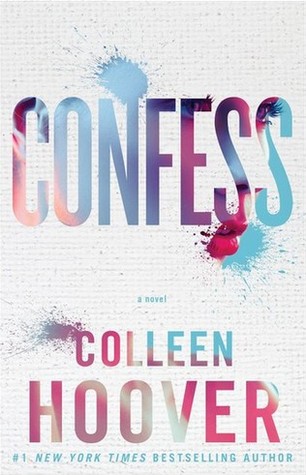 Title
: Confess
Author
: Colleen Hoover
Publication
Date: March 10, 2015
Publisher
: Atria Books
Pages
: 320
Format
: E-ARC
Source
: Publisher
Age Group
: New Adult
Genre
: Contemporary Romance
Auburn Reed has her entire life mapped out. Her goals are in sight and there's no room for mistakes. But when she walks into a Dallas art studio in search of a job, she doesn't expect to find a deep attraction to the enigmatic artist who works there, Owen Gentry.

For once, Auburn takes a risk and puts her heart in control, only to discover Owen is keeping major secrets from coming out. The magnitude of his past threatens to destroy everything important to Auburn, and the only way to get her life back on track is to cut Owen out of it.

The last thing Owen wants is to lose Auburn, but he can't seem to convince her that truth is sometimes as subjective as art. All he would have to do to save their relationship is confess. But in this case, the confession could be much more destructive than the actual sin.
Another slam dunk from Ms. Colleen Hoover! Colleen had me crying within the first 10 minutes of starting the Confess. This woman is always making me cry in her books. LOL That to me is awesome! In my opinion, it takes a good author to bring out that kind of emotion from their readers. It means that the reader connects with the characters and the story.
I absolutely LOVE the cover for Confess. The colors are gorgeous and I love how you can see a girl's face through the title.
Autumn's life is a little complicated. She moved from Portland to Texas about a month ago and things aren't going the way she expected. She needs to find a way to make a little extra cash. She stumbles upon a window that has notes written all over it. Notes from people making confessions. She reads a few and soon sees a help wanted sign right next to them. She sees it a sign and goes in to check it out. Little does she know that her world was about to change the moment she walked through those doors.
Owen is an artist. His life is also complicated and full of secrets. His girlfriend just left him because she couldn't deal with his love for painting and lack thereof of having a relationship. When he sees Autumn walk into his studio, he immediately hires her because, well, he has no one else to help him tonight and he needs to sell some of his painting during his showing. Plus she's pretty, so why not? But there is more then that. There is an instant connection that neither Autumn or Owen can explain.

Confess is a beautiful story about fate and second chances. You know that saying, "things happen for a reason?" Well, it is so true in Confess! Life can throw us some pretty crappy stuff our way, but it's getting past all of that and moving on, is what makes us stronger and the person we are today. Colleen is an amazing story teller and I absolutely love her writing. I can not wait for everyone to finally get to read it today!! *throws confetti*
Below is the artist that Colleen found that perfectly describes Owen's painting style. As soon as I saw his work, I was captivated by it. Such beauty. Danny is an incredible artist with some serious talent. Check out his work below. Make sure you click the link in case you want to order some of this work. I think I found what I want for my birthday this year. Thanks, Colleen!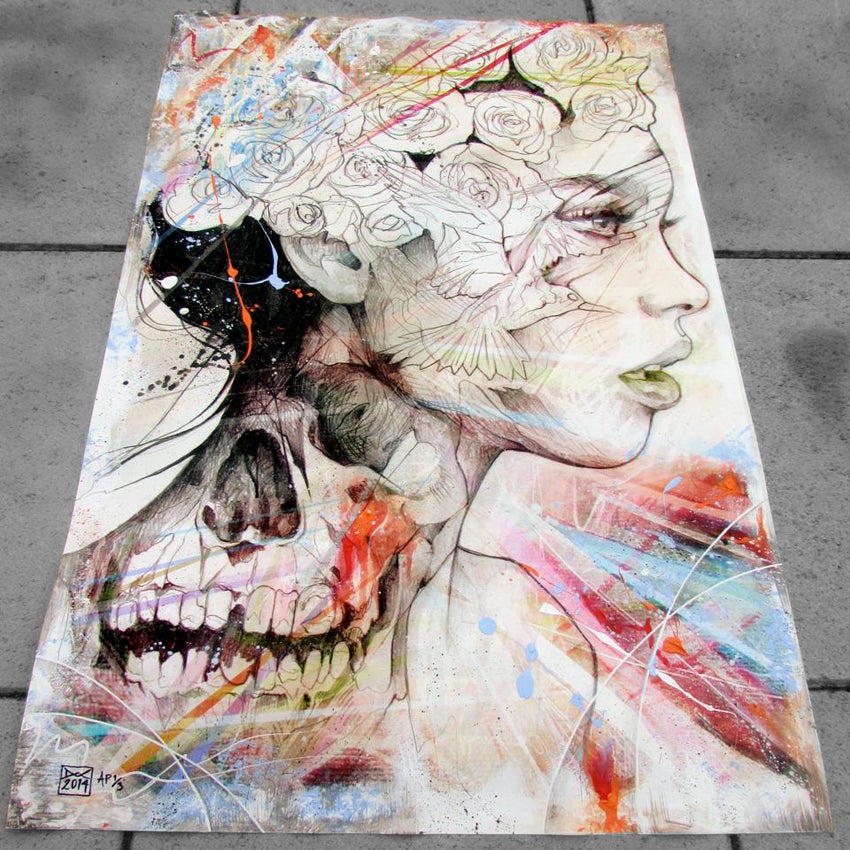 Colleen Hoover is the #1 New York Times bestselling author of Slammed, Point of Retreat, This Girl, Hopeless, Losing Hope, Maybe Someday, and Finding Cinderella. She lives in Texas with her husband and their three boys.
Enter for a chance to win! Visit Atria's Tumblr page from 3/9 – 3/22 to enter to win and a grand prize of a signed framed print of one of the images in the book plus a signed copy of CONFESS or one of the runner up prizes of one of four signed copies of CONFESS.