Title:
The Orphan Queen
Author:
Jodi Meadows
Publisher:
Katherine Tegen Books
Release Date:
March 10, 2015
Pages:
400
Format:
ARC
Source:
ALA
Age Group:
Young Adult
Genre:
Fantasy
Wilhelmina has a hundred identities.

She is a princess. When the Indigo Kingdom conquered her homeland, Wilhelmina and other orphaned children of nobility were taken to Skyvale, the Indigo Kingdom's capital. Ten years later, they are the Ospreys, experts at stealth and theft. With them, Wilhelmina means to take back her throne.

She is a spy. Wil and her best friend, Melanie, infiltrate Skyvale Palace to study their foes. They assume the identities of nobles from a wraith-fallen kingdom, but enemies fill the palace, and Melanie's behavior grows suspicious. With Osprey missions becoming increasingly dangerous and their leader more unstable, Wil can't trust anyone.

She is a threat. Wraith is the toxic by-product of magic, and for a century using magic has been forbidden. Still the wraith pours across the continent, reshaping the land and animals into fresh horrors. Soon it will reach the Indigo Kingdom. Wilhelmina's magic might be the key to stopping the wraith, but if the vigilante Black Knife discovers Wil's magic, she will vanish like all the others.

Jodi Meadows introduces a vivid new fantasy full of intrigue, romance, dangerous magic, and one girl's battle to reclaim her place in the world.
HAPPY RELEASE DAY JODI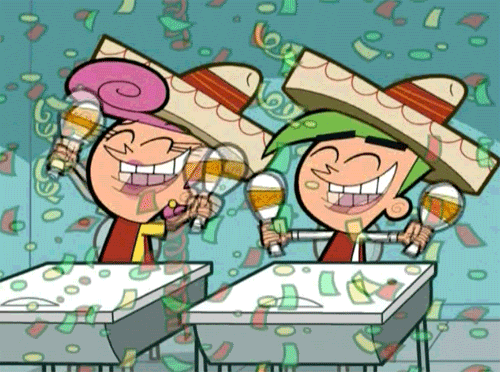 I've been waiting for The Orphan Queen for what felt like forever. I would see other people reading it and was slightly jealous because I needed that book like I needed tacos. Luckily Ana, my awesome friend and blogger boss who I will squishy hug next year, went to ALA MW and scored it for me. You guys, whenever she told me she got The Orphan Queen I was so so so so so so so so so so so so so happy, I almost cried. And as soon as the mailman gave me my package I feed my dogs and went straight to my couch where I was left alone for the night.
I had already read a 100 pages of The Orphan Queen thanks to Edelweiss and those pages were my lifeline because I got a glimpse of the new world Jodi Meadows created. But when I read beyond that I was pleased and happy and Wil's story was just everything. I cannot express enough how much these new characters rock, especially Wil and the Black Knife. I've said this before on my mini review and I'll say it again WIL IS THE MOST BADASS QUEEN of all the queens. She's considerate and badass and really grows as a character, I loved that about her. And Black Knife, anyone who is a vigilante is awesome in my book. No seriously I have a thing for vigilantes *cough ARROW and ARSENAL cough*
I may be the only one who thinks this but . . . the wraiths (the things that were created by using magic) really intrigued me. I hope in the next book we learn more about them because yeah I'm all eyes and ears when it comes to creatures that appear like that.
I've always been a fan of Jodi's work and The Orphan Queen was no exception, all three parts of this story will leave you gasping and wondering how time flew by so fast; trust me when I say you won't be able to put The Oprhan Queen down. ALSO CLIFFHANGER, curse the blasted cliffhanger, I NEED THE MIRROR KING right now