Title: Gus (Bright Side #2)
Author: Kim Holden
Release Date: May 19, 2015
Pages: 389
Format: e-book
Source: Bought
Age Group: Adult
Genre: Contemporary Romance
This is the story of Gus.

Losing himself.

Finding himself.

And healing along the way.




" … but the honest-to-God truth is I don't even know how to function anymore. Bright Side wasn't only my best friend; she was like my other half ... the other half of my brain, the other half of my conscience, the other half of my sense of humor, the other half of my creativity, the other half of my heart. How do you go back to doing what you did before, when half of you is gone forever?"
*** If you haven't read Bright Side, this review will spoil it for you ***
Have you ever wished for the perfect man? One that puts you first. That loves his mother and is a rockstar? Well, that man exists and his name is Gus and I AM IN LOVE WITH HIM! My heart broke for him in Bright Side, but I knew Kim would give him his happily ever after. He deserves it. You know when you are reading you sometimes picture those characters in your head? Well, this is who I pictured looked just like my Gus.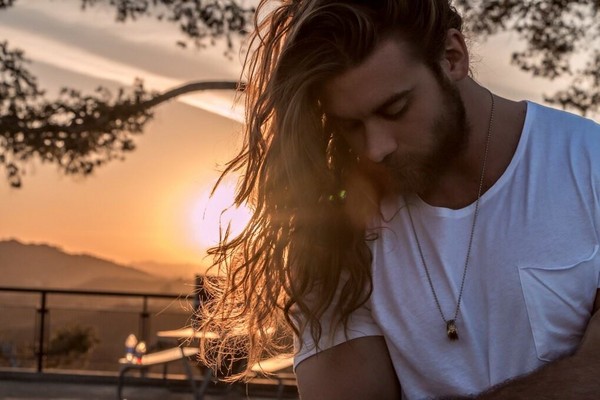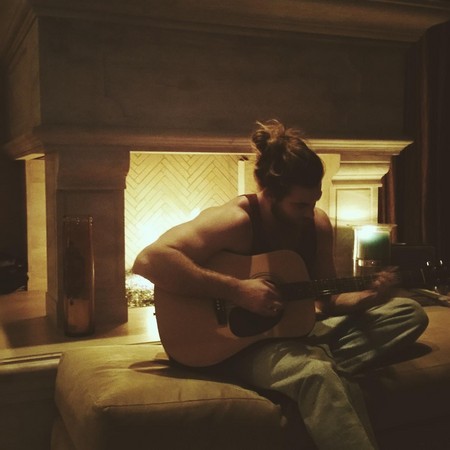 This fine specimen of a man is Brock O'Hurn. He's on Instagram and you can follow him and see just how "talented" he is. LOL Here is the link to his IG account so make sure you follow him. ;)
LINK
Bright Side is one of my top 10 all time favorite NA books, ever. You can find my review
HERE
.
My poor Gus was a mess after what happened to Bright Side. She was his best friend and he loved her so much. How can you move on from that? It can't be easy. I suppose that's why Gus was on a downwards spiral and it took a strong woman like Scout to get him back on track. I love how Kim didn't make Gus and Scout ("Inpatient") fall in love instantly. They are both equally broken and needed time to heal and grow before they could open their hearts again to love.
"I can't stop thinking about her. Nothing specific, nothing I can visualize or recall. It's just pain and emptiness. Darkness. The light, the bright light, is gone."
~ 5% Gus by Kim Holden
Bright Side wasn't only my best friend; she was like my other half ... the other half of my brain, the other half of my conscience, the other half of my sense of humor, the other half of my creativity, the other half of my heart. How do you go back to doing what you did before, when half of you is gone forever?" ~ 6% Gus by Kim Holden
"I used to take laughter for granted. I was surrounded by it for years. Then the laughter died with Bright Side. I feel like I've had to learn how to laugh all over again. I can relate. We both need to find our light. ~ 38% Gus by Kim Holden
The feels and swoon worthy moments are so memorable and I felt them through out the whole book. I just couldn't put this book down. At first Scout hated Gus. To her, he was the typical rockstar with the bad attitude and male slut tendencies. She just didn't know why Gus was the way he was at that time. She didn't know all the pain he was suffering and that he was just trying to self medicate himself to try and forget and numb out all the pain.
Franco: "Kate was the most incredible woman I've ever met. All of us sorry fucks will be lucky if we end up with someone who's half the person she was."
~ 15% Gus by Kim Holden
Scout had a rough childhood and she bears the scars of it on the inside and out. She spent her whole life trying to blend in and tried her hardest to never stand out. Her self confidence was nonexistent. She's never been able to depend on anyone but herself, so trusting anyone wasn't easy for her. But them came Gus and little by little, broke down that wall. They both healed each other without even realizing it. It was just beautiful to sit back and see it happen.
Thank you Kim for giving us Gus and Bright Side. Those two will forever have a special place in my heart. If you want to read a book that will make you look at life a little different and one that teaches you to appreciate the small stuff, Bright Side and Gus is a must read for you.