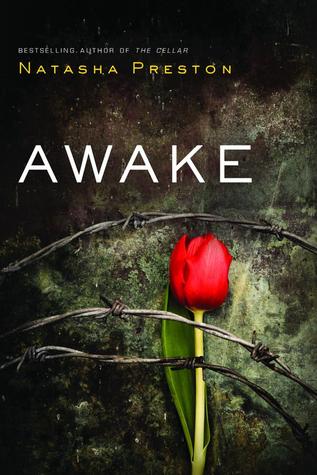 Title:
Awake
Author:
Natasha Preston
Publisher:
Sourcebooks Fire
Release Date:
August 4th 2015
Pages:
336
Format:
eARC
Source:
Net Galley
Age Group:
Young Adult
Genre:
Contemporary
Scarlett doesn't remember anything before the age of five. Her parents say it's from the trauma of seeing her house burn down, and she accepts the life they've created for her without question—until a car accident causes Scarlett to start remembering pieces of an unfamiliar past.

When a new guy moves into town, Scarlett feels an instant spark. But Noah knows the truth of Scarlett's past, and he's determined to shield her from it...because Scarlett grew up in a cult called Eternal Light, controlled by her biological parents.

And they want her back.
Rating: 2.5
Going into Awake I knew I had the possibility of liking this book and disliking it. I can honestly say that Awake was okay, this book just wasn't for me.
Awake was super fast paced and I didn't mind it much but sometimes things would move a little too fast for my taste. For example the main characters Noah and Scarlet. I understand instant attraction but the way Noah and Scarlet acted towards each other was just too much for me. I mean they had some good moments but they were that adorable cute couple you like to keep at a distance.
As for the story-line, like I mentioned before it was fast paced and kept me wanting to know more about why Scarlet couldn't remember anything and of course this mysterious cult. Let me tell you one thing, that cult is cray cray.
I didn't know Awake was going to be told in two perspectives and I'm really glad that Natasha Preston added Noahs POV. Through him we get to see a bigger picture of how the story plays out and definitely made you question where his loyalties were going to lie in the end.
If you like fast paced- mysterious novels, Awake is for you. If you like fluffy, cute-instalove novels this book is definitely for you.