Hi, everyone! Thank you for stopping by OABR during the Books That Need More Attention Giveaway Hop hosted by the awesome, Valerie from StuckInBooks! Make sure you check out all the blogs that are participating and enter their giveaways as well! Good luck!
We are giving away a paperback copy of Sweet Thing by Renee Carlino! I LOOOOOVED Sweet Thing! Check out my review
HERE
.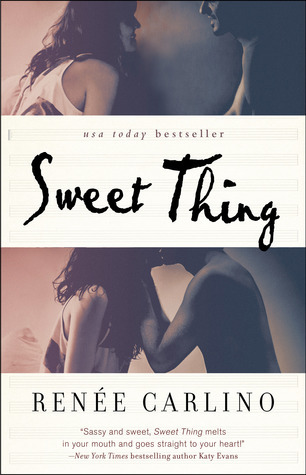 Sweet Thing (Sweet Thing #1)
Publication Date: August 20, 2013
Publisher: Atria Books
"You have to teach your heart and mind how to sing together... then you'll hear the sound of your soul."

Mia Kelly thinks she has it all figured out. She's an Ivy League graduate, a classically trained pianist, and the beloved daughter of a sensible mother and offbeat father. Yet Mia has been stalling since graduation, torn between putting her business degree to use and exploring music, her true love.

When her father unexpectedly dies, she decides to pick up the threads of his life while she figures out her own. Uprooting herself from Ann Arbor to New York City, Mia takes over her father's cafe, a treasured neighborhood institution that plays host to undiscovered musicians and artists. She's denied herself the thrilling and unpredictable life of a musician, but a chance encounter with Will, a sweet, gorgeous, and charming guitarist, offers her a glimpse of what could be. When Will becomes her friend and then her roommate, she does everything in her power to suppress her passions—for him, for music—but her father's legacy slowly opens her heart to the possibility of something more.
Renee Carlino lives in Southern California with her husband, two sons, and their sweet dog,

June. When she's not at the beach with her boys or working on her next book, she likes to spend her time reading, going to concerts, and eating dark chocolate.
Must be 18 or older to enter. U.S. Only.