Have you heard the amazing news????
Do you want me to tell you?
Okay, okay I will
.
A signed book of Cold Hearted Rake?
Yes, from now until release day (10/27

10 a.m. PT)
Even a personalize signed book of Cold Hearted Rake with my name and everything?
Yup.
Where do I order?
I have you covered.
Village Books in Bellingham, WA is offering readers all over the country a chance to order a signed and personalized copy of the book! Lisa will sign YOUR book and then the books will be mailed out next week! If you would like to order a signed copy of COLD-HEARTED RAKE, you can place your order here:
http://www.villagebooks.com/lisa-kleypas-preorder
.
Now here's a little info about Cold-Hearted and Lisa Kleypas.
Enjoy . . .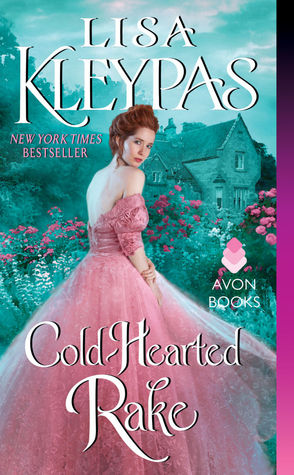 Cold-Hearted Rake
Author: Lisa Kleypas
Publisher: Avon
Release Date: October 27th 2015
Publisher: Avon
Genre: Historical Fiction
Age Group: Adult
A twist of fate...

Devon Ravenel, London's most wickedly charming rake, has just inherited an earldom. But his powerful new rank in society comes with unwanted responsibilities . . . and more than a few surprises. His estate is saddled with debt, and the late earl's three innocent sisters are still occupying the house . . . along with Kathleen, Lady Trenear, a beautiful young widow whose sharp wit and determination are a match for Devon's own.

A clash of wills...

Kathleen knows better than to trust a ruthless scoundrel like Devon. But the fiery attraction between them is impossible to deny—and from the first moment Devon holds her in his arms, he vows to do whatever it takes to possess her. As Kathleen finds herself yielding to his skillfully erotic seduction, only one question remains:

Can she keep from surrendering her heart to the most dangerous man she's ever known?.
LISA KLEYPAS is the RITA award-winning author of 21 novels. Her books are published in fourteen languages and are bestsellers all over the world. She lives in Washington State with her husband and two children.
**You don't want to miss out on this opportunity so make sure to place your order WAY before 10/27 @ 10am PT **