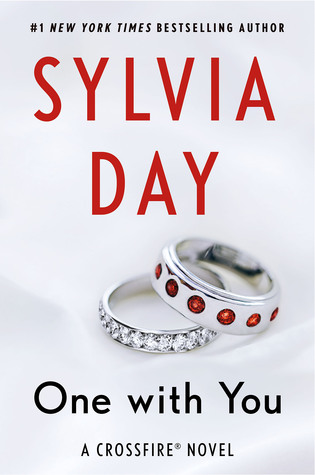 Hello, peeps!! Yes, you heard that right! The fifth installment in the Crossfire series FINALLY has a release date and we are ecstatic about it! So, mark your calendars because Gideon will be arriving April 5, 2016! It seems like we have been waiting forever for the conclusion of Eva and Gideon's story. Although I will be sad to say goodbye to one of my all time favorite couples, I can't wait for their HEA.
Gideon Cross. Falling in love with him was the easiest thing I've ever done. It happened instantly. Completely. Irrevocably.

Marrying him was a dream come true. Staying married to him is the fight of my life. Love transforms. Ours is both a refuge from the storm and the most violent of tempests. Two damaged souls entwined as one.

We have bared our deepest, ugliest secrets to one another. Gideon is the mirror that reflects all my flaws ... and all the beauty I couldn't see. He has given me everything. Now, I must prove I can be the rock, the shelter for him that he is for me. Together, we could stand against those who work so viciously to come between us.

But our greatest battle may lie within the very vows that give us strength. Committing to love was only the beginning. Fighting for it will either set us free ... or break us apart.
One With You
Series
: Crossfire
Author
: Sylvia Day
Publication Date
: April 5, 2016
Publisher
: St. Martin's Griffin
Sylvia Day (aka S. J. Day and Livia Dare) is the #1 New York Times and #1 international bestselling author of over 20 award-winning novels sold in more than 40 countries. She is a #1 bestselling author in 23 countries, with tens of millions of copies of her books in print. Her Crossfire series has been optioned for television by Lionsgate.