You like weddings. I like weddings. We all like weddings.
Nash Donovan and Saint Ford are celebrating their wedding with an epic-mega exclusive scene from Jay Crownover.
For the first time EVER, Jay Crownover is providing bonus content from her Marked Men series for everyone who pre-orders BUILT and submits their info here:
https://a.pgtb.me/NGFZ3s
!
Pre-orders can be in any format (e-book, print, audio) and will be accepted up until on-sale day.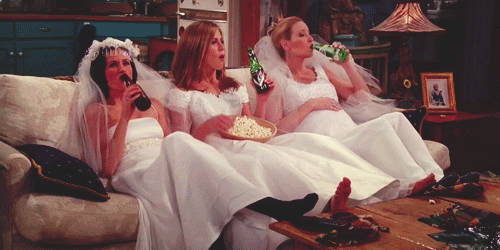 Want to know what BUILT is all about? I got you covered.
Title
: Built
Author
: Jay Crownover
Publisher
: William Morrow Paperbacks
Pages
: 352
Release Date
: January 5th 2016
Age Group
: New Adult
Genre
: Contemporary Romance
Sayer Cole and Zeb Fuller couldn't be more different. She's country club and fine-dining, he's cell-block and sawdust. Sayer spends her days in litigation, while Zeb spends his working with his hands. She's French silk, he's all denim and flannel.

Zeb's wanted the stunning blonde since the moment he laid eyes on her. It doesn't matter how many smooth moves he makes, the reserved lawyer seems determinedly oblivious to his interest-either that or she doesn't return it. Sayer is certain the rough, hard, hot has hell Zeb could never want someone as closed off and restrained as she is, which is a shame because something tells her he might be the guy to finally melt her icy exterior.

But just as things start to heat up, Zeb is blindsided by a life altering moment from his past. He needs Sayer's professional help to right a wrong and to save more than himself. He can't risk what's at stake just because his attraction to Sayer feels all consuming. But as these opposites dig in for the fight of their lives, battling together to save a family, the steam created when fire and ice collide can no longer be ignored.
Jay Crownover is the New York Times and USA Today bestselling author of the Marked Men series. She also introduced the dark and sexy world of The Point that started with BETTER WHEN HE's BAD and is currently working on her newest series The Saint of Denver. Like her characters, she is a big fan of tattoos. She loves music and wishes she could be a rock star, but since she has no aptitude for singing or instrument playing, she'll settle for writing stories with interesting characters that make the reader feel something. She lives in Colorado with her three dogs.