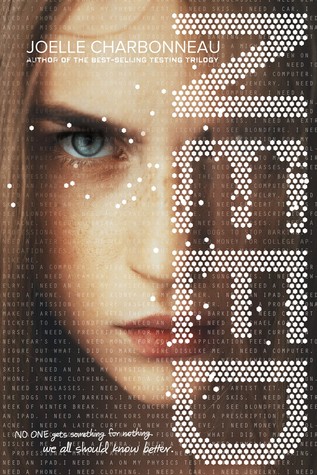 Title:
Need
Author:
Joelle Charbonneau
Publisher:
HMH Books for Young Readers
Release Date:
November 3rd 2015
Pages:
352
Format:
eARC
Source:
Edelweiss
Age Group:
Young Adult
Genre:
Contemporary
"No one gets something for nothing. We all should know better."

Teenagers at Wisconsin's Nottawa High School are drawn deeper into a social networking site that promises to grant their every need . . . regardless of the consequences. Soon the site turns sinister, with simple pranks escalating to malicious crimes. The body count rises. In this chilling YA thriller, the author of the best-selling Testing trilogy examines not only the dark side of social media, but the dark side of human nature.
Need took me on a roller coaster of what the hell is going on. Every single page I was like an "don't do it, don't do it, don't accept ."
I would be terrified of accepting a website that grants me my every want and needs. All I would have to do is email 7 people and those 7 people have to join as well before my need is fulfilled. All of that just sounds like trouble and mayhem.
And Mayhem happened.
Need is told in several different perspective. We follow the lives of teenagers who accepted Need and then saw what happened after and it wasn't great. People will do anything just to get their wish granted.
One of the things I liked most about Need was the mega twist that happened by the end of the book. As a few of the main characters start to piece together why this website is killing teens off, they realize a horrible truth that will leave readers shocked. I know I was shocked as hell.
Joelle is a debut author and I'm terrified, terrified in a good way, of what her next book could be about since this one had me freaking out for the characters. Whatever it may be know that I'm ready. Also I'm really hoping Need will have a sequel because some things were left unanswered that I need answers too STAT!
Once you read Need, you'll be thinking twice about accepting any kind of terms.