Just a couple more weeks until we all dive into The Forbidden Wish at warp speed. This has been one of my most anticipated reads of 2016 and it's almost here, SQUEEE!
Penguin promos are the best and I'm especially excited about this post since I'll be showing you what would make my PERFECT book environment. Oh and I might even let you know what one of my wishes would be.
Okay so first my perfect book environment would be . . .
Belle's library. Can you imagine just reading the day away in that gorgeous place?
Also you would probably see me in a oneise rereading Frozen Tides by Morgan Rhodes so don't be alarmed if you see a unicorn when you visit, that's just me ;)
Lastly my dogs would be running around somewhere while I drink my Pumpkin Spice Latte because latte's are a given when you want to relax and read. Am I right???
Now for my wish . . . .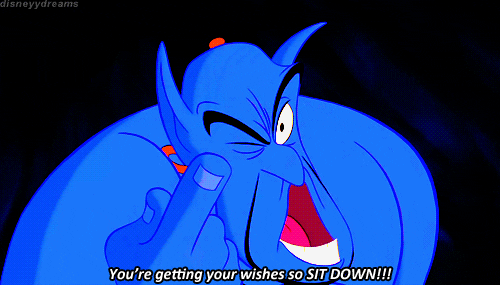 So my book lover wish would be to actually own Belle's library.
I fell in love with it in the movie as a kid and now that I'm older I realized just how amazing it actually is for us book lovers. I mean you could have all your books and book swag in order AND in one place instead of all over the house.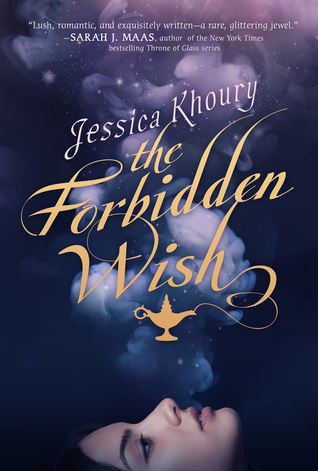 Title: The Forbidden Wish
Author: Jessica Khoury
Publisher: Razorbill
Release Date: February 23rd 2016
Age Group: Young Adult
Genre: Fantasy
She is the most powerful Jinni of all. He is a boy from the streets. Their love will shake the world...

When Aladdin discovers Zahra's jinni lamp, Zahra is thrust back into a world she hasn't seen in hundreds of years -- a world where magic is forbidden and Zahra's very existence is illegal. She must disguise herself to stay alive, using ancient shape-shifting magic, until her new master has selected his three wishes.

But when the King of the Jinn offers Zahra a chance to be free of her lamp forever, she seizes the opportunity—only to discover she is falling in love with Aladdin. When saving herself means betraying him, Zahra must decide once and for all: is winning her freedom worth losing her heart?

As time unravels and her enemies close in, Zahra finds herself suspended between danger and desire in this dazzling retelling of Aladdin from acclaimed author Jessica Khoury.
Jessica Khoury wrote her first book at age 4, a fan fic sequel to Syd Hoff's Danny and the Dinosaur, which she scribbled on notebook paper, stapled together, and placed on the bookshelf of her preschool classroom. Since that day, she's dreamed of being an author.





When not writing, Jess enjoys spending time with family, playing video games, and traveling the world in search of stories and inspiration.





Jess currently lives in Greenville, South Carolina. She is the author of Origin, Vitro, Kalahari, and The Forbidden Wish.