Title: A Court of Mist and Fury (A Court of Thorns and Roses #2)
Author: Sarah J. Maas
Publication Date: May 3, 2016
Feyre survived Amarantha's clutches to return to the Spring Court--but at a steep cost. Though she now has the powers of the High Fae, her heart remains human, and it can't forget the terrible deeds she performed to save Tamlin's people.

Nor has Feyre forgotten her bargain with Rhysand, High Lord of the feared Night Court. As Feyre navigates its dark web of politics, passion, and dazzling power, a greater evil looms--and she might be key to stopping it. But only if she can harness her harrowing gifts, heal her fractured soul, and decide how she wishes to shape her future--and the future of a world cleaved in two.

With more than a million copies sold of her beloved Throne of Glass series, Sarah J. Maas's masterful storytelling brings this second book in her seductive and action-packed series to new heights.
Sarah J. Maas is the author of the New York Times, USA Today, and internationally bestselling Throne of Glass series–Throne of Glass, Crown of Midnight, and Heir of Fire, and the series' prequel, The Assassin's Blade–as well as the New York Times and USA Today bestselling A Court of Thorns and Roses. She wrote the first incarnation of the Throne of Glass series when she was just sixteen, and it has now sold in twenty-three languages. Queen of Shadows, the fourth book in the Throne of Glass series, will release worldwide on September 1st, 2015.




A New York native, Sarah currently lives in Pennsylvania with her husband and dog. She graduated Magna Cum Laude from Hamilton College in 2008 with a degree in Creative Writing and a minor in Religious Studies.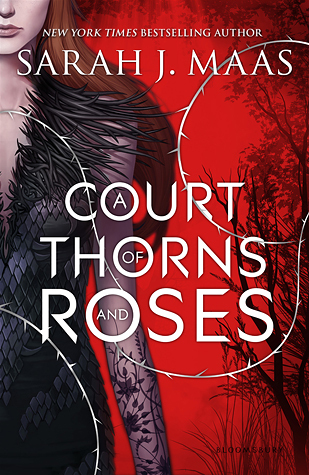 A Court of Thorns and Roses (A Court of Thorns and Roses #1)
A thrilling, seductive new series from New York Times bestselling author Sarah J. Maas, blending Beauty and the Beast with faerie lore.

When nineteen-year-old huntress Feyre kills a wolf in the woods, a beast-like creature arrives to demand retribution for it. Dragged to a treacherous magical land she only knows about from legends, Feyre discovers that her captor is not an animal, but Tamlin—one of the lethal, immortal faeries who once ruled their world.

As she dwells on his estate, her feelings for Tamlin transform from icy hostility into a fiery passion that burns through every lie and warning she's been told about the beautiful, dangerous world of the Fae. But an ancient, wicked shadow grows over the faerie lands, and Feyre must find a way to stop it... or doom Tamlin—and his world—forever.

Perfect for fans of Kristin Cashore and George R. R. Martin, this first book in a sexy and action-packed new series is impossible to put down!