Title:
Firstlife (Everlife #1)
Author:
Gena Showalter
Publisher:
Harlequin Teen
Release Date:
February 23, 2016
Pages:
480
Source:
Publisher
Format:
ARC
Age Group:
Young Adult
Genre:
Fantasy
Tenley "Ten" Lockwood is an average seventeen-year-old girl…who has spent the past thirteen months locked inside the Prynne Asylum. The reason? Not her obsession with numbers, but her refusal to let her parents choose where she'll live—after she dies.
There is an eternal truth most of the world has come to accept: Firstlife is merely a dress rehearsal, and real life begins after death.
In the Everlife, two realms are in power: Troika and Myriad, longtime enemies and deadly rivals. Both will do anything to recruit Ten, including sending their top Laborers to lure her to their side. Soon, Ten finds herself on the run, caught in a wild tug-of-war between the two realms who will do anything to win the right to her soul. Who can she trust? And what if the realm she's drawn to isn't home to the boy she's falling for? She just has to stay alive long enough to make a decision.
This book...
I don't even know where to begin...
This has been the most difficult review for me to write, because I still cannot formulate coherent thoughts. Firstlife rocked my world that completely.
Clearly this book was masterfully written, because Gena Showalter.
It's a lot bigger of a book than I thought it was going to be. Not that it matters, because you don't want to put the book down, and you most definitely don't want it to end.
Speaking of the end of the book. As I turned the page, I thought to myself, "and then?"
And of course Gena Showalter replied with "no and then." She was done telling her story.
It broke me.
Completely.
I cried.
I just kinda sat there wondering what I was going to do with my life.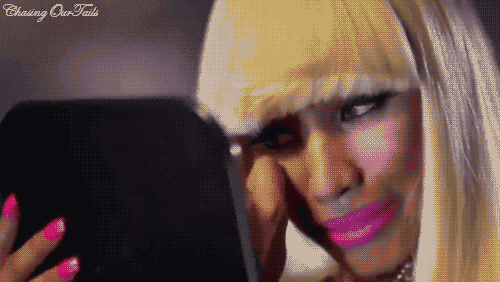 And I should have expected it. I should have seen it coming. I mean, the rest of the book was filled with plots and twists that shocked the shit out of me at every turn.
I really don't want to write too much. I think anything I say that is not written about in the blurb, is going to spoil WAY too much, and I just can't do that to you. You need to go into this book somewhat blind, so you can experience its genius.
Here's a quick rundown.
Characters
Tenley: Badass. Kicking ass and taking names. Shoot first, ask later. Strong as hell, but she didn't start out that way. She molded herself. She didn't have a choice, after her parents forced her into Prynne Asylum. It was either toughen up soldier, or wither away and die.
Archer: Troika. Gorgeous Adonis. All around good guy. Will do anything he can to get Tenley to side with the light.
Killian: You already know... I mean... He has Kill in his first name... Myriad. Tall, dark, and deadly. All around bad boy. Will do anything, and I do mean anything, to have Tenley. He wants her in the dark...with him...
Tenley says it best. Archer is "the saint to Killian's sinner."
Others: There are several other minor characters, who most definitely shape the course, and eventual outcome of the story. I won't tell you their names because it would spoil things for you. I want you to be as surprised and shocked as I was!
Settings:
Earth: Pretty self explanatory. What is unique here though, is that your life on Earth is just your, well, first life. You do everything you can to prepare for your life after death, your eternity, so to speak. During your time on Earth you must decide on which side of the afterlife you will live. In the light with Troika, or in the dark with Myriad. Both sides have their advantages, though most choose Myriad, for a myriad of reasons...pun intended.
Prynne Asylum: Scariest place on Earth. Your worst nightmare. The shit that goes down here... I can't even.
Troika: Light Afterlife. Lots of rules. Everyone is equal.
Myriad: Dark Afterlife. What rules? You rise to the top any way you can.
Realm of Many Ends: Take your worst nightmare, your greatest fear, then multiply that by about a thousand, and you still won't even come close.
Do yourself a favor and pre-order this book. If you are not a pre-order type of person, set a reminder for the release date, and head to your nearest book store to pick it up.