PSA: Epic book signing at my favorite indie book store!! Seriously, this is going to be an amazing event and I can't wait for the day to finally get here!

Penguin Teen Tour
Where: Books & Books
When: Tuesday, March 22, 2016
Time: 7:00pm

Will you be going? I hope I get to see some of you there!

Here is the line up!
Alison Goodman is the author of the international best-selling and award- winning Eon/Eona duology, as well as the acclaimed Singing the Dogstar Blues and the adult thriller A New Kind of Death. Alison lives in Melbourne, Australia, with her husband, Ron, and their Machiavellian Jack Russell Terrier, Xander. She is working on Lady Helen's next adventure. Find her at www.alisongoodman.com.au.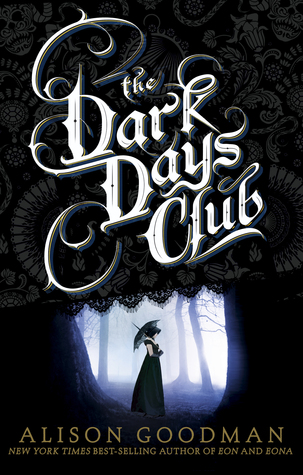 New York Times bestseller Alison Goodman's eagerly awaited new project: a Regency adventure starring a stylish and intrepid demon-hunter!

London, April 1812. On the eve of eighteen-year-old Lady Helen Wrexhall's presentation to the queen, one of her family's housemaids disappears-and Helen is drawn into the shadows of Regency London. There, she meets Lord Carlston, one of the few who can stop the perpetrators: a cabal of demons infiltrating every level of society. Dare she ask for his help, when his reputation is almost as black as his lingering eyes? And will her intelligence and headstrong curiosity wind up leading them into a death trap?
Alwyn Hamilton was born in Toronto and lived between Canada, France and Italy until she was three, when her family settled in the small French town of Beaune. She studied History of Art at King's College, Cambridge, graduated in 2009 and lives in London, where she works for Christie's as Senior Administrator in the Interiors department. Find her at
www.alwynhamilton.com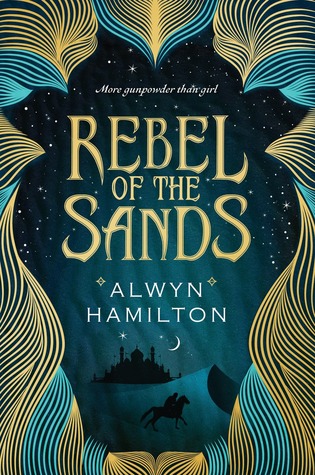 She's more gunpowder than girl—and the fate of the desert lies in her hands.

Mortals rule the desert nation of Miraji, but mystical beasts still roam the wild and barren wastes, and rumor has it that somewhere, djinni still practice their magic. But there's nothing mystical or magical about Dustwalk, the dead-end town that Amani can't wait to escape from.

Destined to wind up "wed or dead," Amani's counting on her sharpshooting skills to get her out of Dustwalk. When she meets Jin, a mysterious and devastatingly handsome foreigner, in a shooting contest, she figures he's the perfect escape route. But in all her years spent dreaming of leaving home, she never imagined she'd gallop away on a mythical horse, fleeing the murderous Sultan's army, with a fugitive who's wanted for treason. And she'd never have predicted she'd fall in love with him...or that he'd help her unlock the powerful truth of who she really is.
Rachel Hawkins is the New York Times and USA Today bestselling author of the Rebel Belle and Hex Hall series. Rachel Hawkins was born in Virginia and raised in Alabama. She taught high school English for 3 years before becoming a full-time writer. Find her at therealladyhawkins.tumblr.com.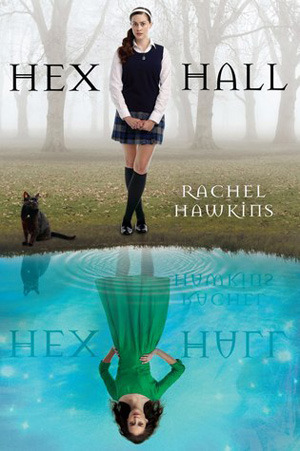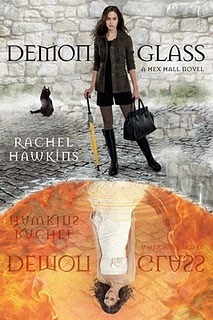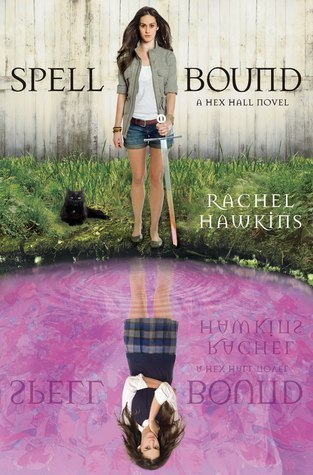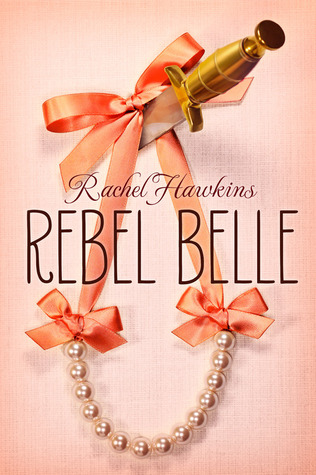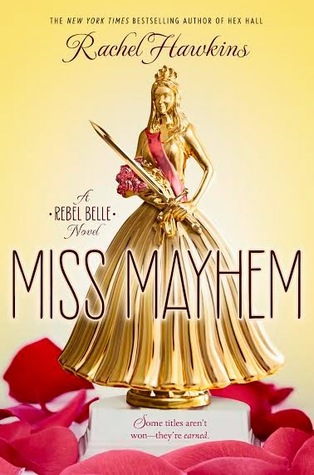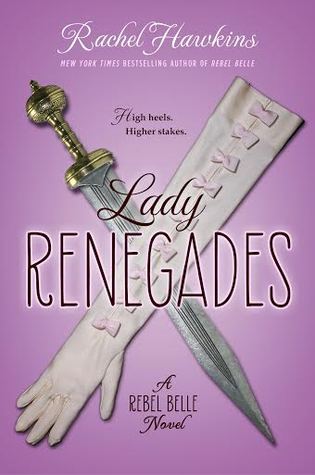 Just as Harper Price starts coming to terms with her role as David Stark's battle-ready Paladin, protector, and girlfriend—her world goes crazy all over again.

Overwhelmed by his Oracle powers, David flees Pine Grove and starts turning teenaged girls into Paladins—and these young ladies seem to think that Harper is the enemy David needs protecting from. Ordinarily, Harper would be able to fight off any Paladin who comes her way, but her powers have been dwindling since David left town, which means her life is on the line yet again.

Now, it's a desperate race for Harper to find and rescue David before she backslides from superhero to your garden-variety type-A belle.

New York Times bestselling author Rachel Hawkins brings the fun once again in the finale of this pitch-perfect romantic paranormal comedy series.
Sabaa Tahir grew up in California's Mojave Desert at her family's eighteen-room motel. There, she spent her time devouring fantasy novels, raiding her brother's comic book stash, and playing guitar badly. She began writing An Ember in the Ashes while working nights as a newspaper editor. She likes thunderous indie rock, garish socks, and all things nerd. Sabaa currently lives in the San Francisco Bay Area with her family. Find her at www.sabaatahir.com.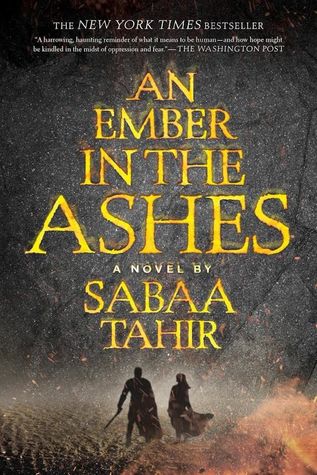 Laia is a slave. Elias is a soldier. Neither is free.

Under the Martial Empire, defiance is met with death. Those who do not vow their blood and bodies to the Emperor risk the execution of their loved ones and the destruction of all they hold dear.

It is in this brutal world, inspired by ancient Rome, that Laia lives with her grandparents and older brother. The family ekes out an existence in the Empire's impoverished backstreets. They do not challenge the Empire. They've seen what happens to those who do.

But when Laia's brother is arrested for treason, Laia is forced to make a decision. In exchange for help from rebels who promise to rescue her brother, she will risk her life to spy for them from within the Empire's greatest military academy.

There, Laia meets Elias, the school's finest soldier—and secretly, its most unwilling. Elias wants only to be free of the tyranny he's being trained to enforce. He and Laia will soon realize that their destinies are intertwined—and that their choices will change the fate of the Empire itself.
April Genevieve Tucholke is the author of Between the Devil and the Deep Blue Sea and Between the Spark and the Burn and curated the horror/thriller anthology Slasher Girls & Monster Boys. April has lived in many places around the world and currently resides in Oregon with her husband. Find her at www.apriltucholke.com.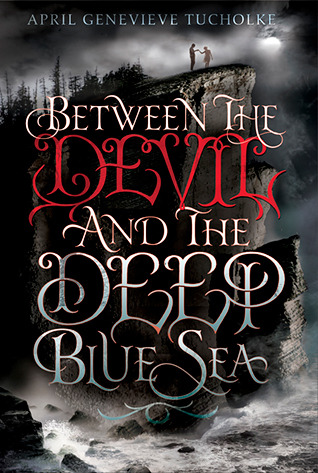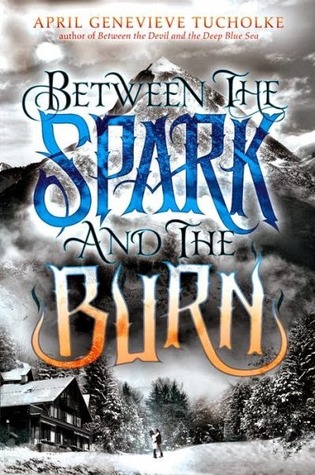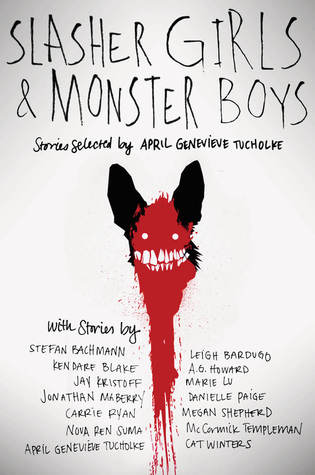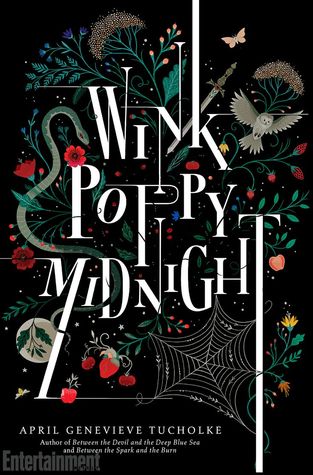 Every story needs a hero.

Every story needs a villain.

Every story needs a secret.

Wink is the odd, mysterious neighbor girl, wild red hair and freckles. Poppy is the blond bully and the beautiful, manipulative high school queen bee. Midnight is the sweet, uncertain boy caught between them. Wink. Poppy. Midnight. Two girls. One boy. Three voices that burst onto the page in short, sharp, bewitching chapters, and spiral swiftly and inexorably toward something terrible or tricky or tremendous.

What really happened?

Someone knows.

Someone is lying.