Y'all remember when Morgan Rhodes revealed the title of Falling Kingdoms # 5 and we all loved it.


Well . . . That day could not have prepared me for the cover reveal of Crystal Storm. Vilma's Book Blog revealed it
HERE
and I am at a complete loss. THAT COVER HAS BLOWN AWAY EVERYTHING AND I CAN'T RIGHT NOW!
An epic clash between gods and mortals threatens to tear Mytica apart . . . and prove that not even the purest of love stands a chance against the strongest of magic.

MAGNUS and CLEO are forced to test the strength of their love when Gaius returns to Mytica claiming he's no longer the King of Blood but a changed man seeking redemption.

LUCIA, pregnant with the child of a Watcher, has escaped the clutches of the unhinged fire god. Her powers are dwindling as she goes forth to fulfill a prophecy that will keep her baby safe . . . but could mean her demise.

JONAS treks back to Mytica with a plan to overtake Amara, but fate takes hold when he runs into the beautiful Princess Lucia and joins her on her perilous journey.

AMARA has taken the Mytican throne, but with no way to unleash the water magic trapped within her stolen crystal, she'll never be able to seize glory and get sweet revenge.

And what kind of darkness will descend—and who will be safe—after Prince Ashur reveals the dangerous price he paid to cheat death?
Fun Fact: MAGNUS DAMORA (AKA MY HUSBAND) is on the cover. Don't believe me? Morgan confirmed it on twitter!
I have waited 3 books for Magnus to be on the cover and it finally happened and I am crying tears of joy! I know I said Frozen Tides was my favorite but I take it back =)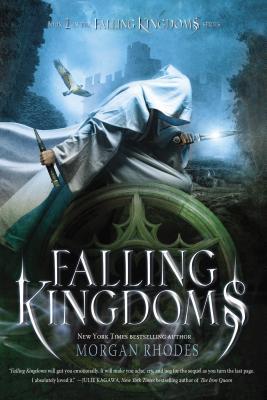 Treacherous betrayals, secret alliances, unforeseen murders, and forbidden love— The world of Mytica will hold you captive.

AURANOS - Privileged Princess Cleo is forced to confront violence for the first time in her life when a shocking murder sets her kingdom on a path to collapse.

LIMEROS - The king's son, Magnus, must plan each footstep with shrewd, sharp guile if he is to earn his powerful father's trust, while his sister, Lucia, discovers a terrifying secret about her heritage that will change everything.

PAELSIA - Rebellious Jonas lashes out against the forces of oppression that have kept his country cruelly impoverished—and finds himself the leader of a people's revolution centuries in the making.

Witches, if found, are put to death, and Watchers, immortal beings who take the shape of hawks to visit the human world, have been almost entirely forgotten. A vicious power struggle quickly escalates to war, and these four young people collide against each other and the rise of elementia, the magic that can topple kingdoms and crown a ruler in the same day.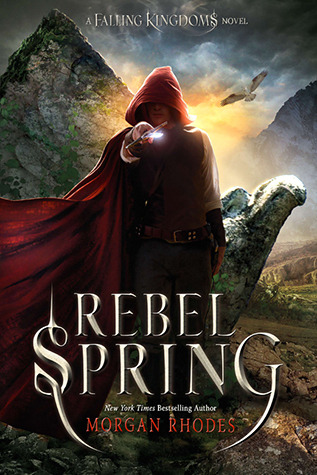 The road to power... is paved with blood and magic.

Cleo is now a prisoner in her own palace, forced to be an ambassador for Mytica as the evil King Gaius lies to her people.

Magnus stands to eventually inherit the new kingdom but is still obsessed with his feelings for his adopted sister, Lucia.

Lucia is haunted by the outcome of the breathtaking display of magic that allowed her father to capture the kingdoms.

Jonas watched at the palace gates a troop of rebels behind him, waiting for him to tell them how he plans to overtake King Gaius.

After a bloody siege, Auranos has been defeated, its young queen orphaned and dethroned. The three kingdoms—Auranos, Limeros, and Paelsia—are now unwillingly united as one country called Mytica. But the allure of ancient, dangerous magic beckons still, and with it the chance to rule not just Mytica, but the whole world over...

At the heart of the fray are four brave young people grappling for that magic and the power it promises. For Cleo, the magic would enable her to reclaim her royal seat. In Jonas's hands, it frees his nation, and in Lucia's, it fulfills the ancient prophecy of her destiny. And if the magic were Magnus's, he would finally prove his worth in the eyes of his cruel and scheming father, King Gaius, who rules Mytica with a punishing hand.

When Gaius begins to build a road into the Forbidden Mountains to physically link all of Mytica, he sparks a long-smoking fire in the hearts of the people that will forever change the face of this land. For Gaius's road is paved with blood, and its construction will have cosmic consequences. .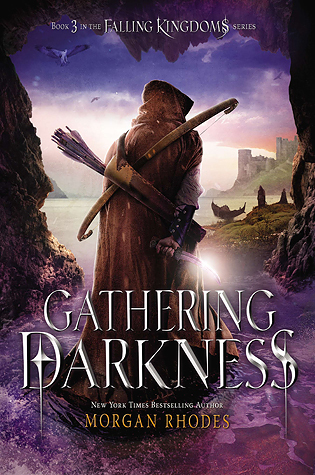 Love, vengeance, and greed spark a deadly quest for magic in the third book of the Falling Kingdoms series

Prince Magnus has just witnessed torture, death, and miracles during the bloody confrontation that decimated the rebel forces. Now he must choose between family and justice as his father, the cruel King Gaius, sets out to conquer all of Mytica. All Gaius needs now are the Kindred—the four elemental crystals that give godlike powers to their owner. But the King of Blood is not the only one hunting for this ancient, storied magic. . . .

THE KRAESHIANS join the hunt. Ashur and Amara, the royal siblings from the wealthy kingdom across the Silver Sea, charm and manipulate their way to the Kindred, proving to be more ruthless than perhaps even the King of Blood himself.

THE REBELS forge ahead. Princess Cleo and vengeful Jonas lead them, slaying with sweetness, skill, and a secret that can control Lucia's overpowering magic—all so they can use the Kindred to win back their fallen kingdoms.

THE WATCHERS follow Melenia out of the Sanctuary. They ally in the flesh with King Gaius, who vows to use Lucia's powers to unveil the Kindred.

The only certainty in these dark times is that whoever finds the magic first will control the fate of Mytica. . . . but the four element gods of the Kindred have other plans.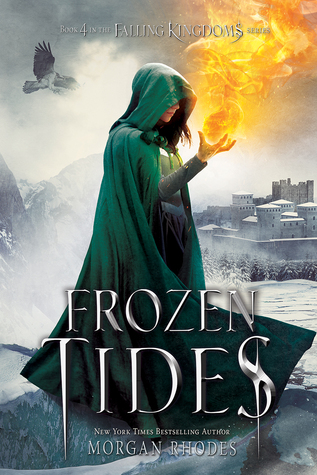 Rebels, royals, and monsters wage war over the Mytican throne in the shocking fourth book of the Falling Kingdoms series, from New York Times bestselling author Morgan Rhodes.

CLEO: Reeling after a bloody showdown in Limeros ending with Amara's abduction of the water crystal, and a vacancy in the Mytican throne, Princess Cleo must cast aside her feelings and look toward her kingdom with the eyes of a Queen.

MAGNUS: With the kingdom in chaos, Princess Lucia still missing and quite possibly in danger, and a shocking realization about Cleo, the steely prince is once again torn between love and duty, leaving him wondering whether he's strong enough to rule his people.

LUCIA: The young sorcercess has had her vengeance after the cruel death of her first and only love. Heartbroken and unable to trust anyone, she allies with the awoken Fire god, who also seeks revenge.

JONAS: After escaping death by the skin of his teeth, the defeated rebel—along with a mysterious stranger–leader reunites with Princess Cleo, only to find himself a mere pawn in a dangerous hunt for the elusive Kindred.

KING GAIUS: Abandoned by Melenia and betrayed by his own children, Gaius flees Mytica and sails to Kraeshia, where he attempts to ally with the famously brutal emperor across the Silver Sea.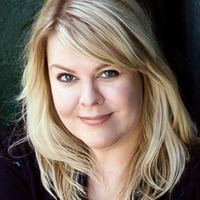 Morgan Rhodes lives in Ontario, Canada. As a child, she always wanted to be a princess -- the kind that knows how to wield a sharp sword to help save both kingdoms and princes from fire-breathing dragons and dark wizards. Instead, she became a writer, which is just as good and much less dangerous. Along with writing, Morgan enjoys photography, travel, reality TV, and is an extremely picky, yet voracious reader of all kinds of books. Under another pen name, she's a national bestselling author of many paranormal novels. Falling Kingdoms is her first high fantasy.