Waiting on Wednesday is a weekly event that is hosted by
Breaking the Spine
and spotlights upcoming releases that we are eagerly anticipating.
This week pick is: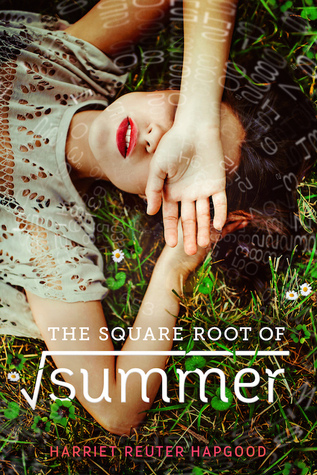 The Square Root of Summer
Author: Harriet Reuter Hapgood
Publisher: Roaring Brook Press
Expected Release: May 3rd 2016
This is what it means to love someone. This is what it means to grieve someone. It's a little bit like a black hole.

It's a little bit like infinity.

Gottie H. Oppenheimer is a lot of things: Seventeen. Great at math. Tall. Half-German. Motherless. And she's losing time. Literally.

When the fabric of the universe surrounding her sleepy seaside town begins to fray, it sends Gottie through wormholes to her past:

To last summer, when her grandfather Grey died.

To the afternoon she made love to a boy who wouldn't even hold her hand at the funeral.

To the day her childhood best friend Thomas Althorpe moved to Canada, leaving her behind with a scar on her hand and a black hole in her memory.

Although Grey is still gone, Jason and Thomas are back, and Gottie's summer – and life – are about to be changed forever.