Here at Owl Always Be Reading we love authors and the magical worlds that they create for us book fiends! And we love it even more when authors take the time to chat with us about everything bookish and their love of writing.
Owl Aurora Lydia recently had the chance to catch up with author Mary Weber of the Storm Siren trilogy and she was quick to share a lot of cool details with us about writing and her books.
Check out the interview below and make sure to check out this amazing trilogy for yourself!
Q: What's the biggest challenge you face when writing?
A: *laughs* Focusing! I have a preteen and teens at home, and I work with teens, so my house is always full! Plus, I am the most distractible person I know.
Q: How would you describe your characters?
A: I think they're each a bit of us, honestly – a reflection of the struggles and fears and determinations we face. For Nym, no matter what brokenness or self-hatred she's suffered, she's ultimately learning who she is and the internal power she possesses. Whereas for Eogan, it's actually an un-becoming of what society has shaped him into. And Lord Myles – he's like the outcast who pretends their disdain doesn't bother him, and on and on.
Q: How do you feel about the series reaching its finale with "Siren's Song"?
A: Both thrilled and a little homesick for the characters. More than anything, though, I feel satisfied. I put my soul into this final book as best I could, to honor the characters and readers and fans. I hope that, above all else, shines through.
Q: What's your current favorite read?
A: I'm just starting The Winner's Kiss (book 3 in Marie Rutkoski's incredible young adult trilogy) and I could read her poetic voice foreverrrr.
Q: Any last words for your fans?
A: Y'all have blown my heart away with your kindness and emails, and by allowing me to be a part of your laughter and struggles and worlds. I can't thank you enough. For all of it. <3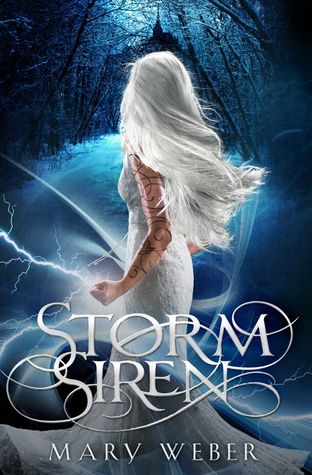 "I raise my chin as the buyers stare. Yes. Look. You don't want me. Because, eventually, accidentally, I will destroy you."

In a world at war, a slave girl's lethal curse could become one kingdom's weapon of salvation. If the curse—and the girl—can be controlled.

As a slave in the war-weary kingdom of Faelen, seventeen-year-old Nym isn't merely devoid of rights, her Elemental kind are only born male and always killed at birth — meaning, she shouldn't even exist.

Standing on the auction block beneath smoke-drenched mountains, Nym faces her fifteenth sell. But when her hood is removed and her storm-summoning killing curse revealed, Nym is snatched up by a court advisor and given a choice: be trained as the weapon Faelen needs to win the war, or be killed.

Choosing the former, Nym is unleashed into a world of politics, bizarre parties, and rumors of an evil more sinister than she's being prepared to fight . . . not to mention the handsome trainer whose dark secrets lie behind a mysterious ability to calm every lightning strike she summons.

But what if she doesn't want to be the weapon they've all been waiting for?

Set in a beautifully eclectic world of suspicion, super abilities, and monsters, Storm Siren is a story of power. And whoever controls that power will win.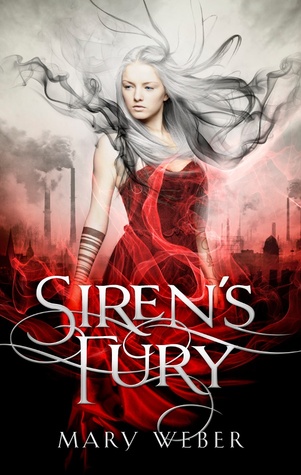 "I thrust my hand toward the sky as my voice begs the Elemental inside me to waken and rise. But it's no use. The curse I've spent my entire life abhorring—the thing I trained so hard to control—no longer exists."
Nym has saved Faelen only to discover that Draewulf stole everything she valued. Now he's destroyed her Elemental storm-summoning ability as well.
When Nym sneaks off with a host of delegates to Bron, Lord Myles offers her the chance for a new kind of power and the whispered hope that it may do more than simply defeat the monster she loathes. But the secrets the Bron people have kept concealed, along with the horrors Draewulf has developed, may require more than simply harnessing a darker ability.
They may require who she is.
Set against the stark metallic backdrop of the Bron kingdom, Nym is faced with the chance to change the future.
Or was that Draewulf's plan for her all along?
Nym and Draewulf prepare to face off in a battle destined to destroy more lives than it saves.

With the loss of Tulla still fresh in mind, Rasha's fate unknown, and Lord Myles taken over by the dark ability, Nym and the few Bron soldiers rush to warn Cashlin's queen. Only to discover it may already be too late for the monarch and her eerie kingdom. As the Luminescents are sifting through Nym's past memories and the queen is reading into her future, Nym is given a choice of how to defeat Draewulf, but the cost may be more than she can bear. And even then there are no guarantees.

With that reality burrowing into her bones—along with the guilt of the lives she will sacrifice—Nym returns to her homeland of Faelen to raise an army of peasants through promises of freedom. But when the few friends she has left, along with the world and citizens she loves, are staring down the face of a monster and his undead army, will Nym summon every element her blood is capable of controlling . . . or surrender to a different strength—one of sacrifice?

Because in the end, death may be more merciful for them all.
Mary Weber is a ridiculously uncoordinated girl plotting to take over make-believe worlds through books, handstands, and imaginary throwing knives. In her spare time, she feeds unicorns, sings 80's hairband songs to her three muggle children, and ogles her husband who looks strikingly like Wolverine. They live in California, which is perfect for stalking L.A. bands, Joss Whedon, and the ocean. Her debut YA fantasy novel, STORM SIREN and SIREN'S FURY are available now in bookstores and online, and SIREN'S SONG will be out March 2016 from TN HarperCollins.
What are you currently reading? Tweet at Owl Aurora Lydia at @AuroraMiami and let us know which book you can't let go of and which author you currently love the most!