Publication Date: August 9, 2016
Publisher: Atria
Pages: 320
Source: Publisher
Format: Paperback/ARC/e-ARC
Age Group: New Adult
Genre: Contemporary Romance
When a bestselling debut novel from mysterious author J.Colby becomes the literary event of the year, Emiline reads it reluctantly. As an adjunct writing instructor at UC San Diego with her own stalled literary career and a bumpy long-term relationship, Emiline isn't thrilled to celebrate the accomplishments of a young and gifted writer.

Yet from the very first page, Emiline is entranced by the story of Emerson and Jackson, two childhood best friends who fall in love and dream of a better life beyond the long dirt road that winds through their impoverished town in rural Ohio.

That's because the novel is patterned on Emiline's own dark and desperate childhood, which means that "J. Colby" must be Jase: the best friend and first love she hasn't seen in over a decade. Far from being flattered that he wrote the novel from her perspective, Emiline is furious that he co-opted her painful past and took some dramatic creative liberties with the ending.

The only way she can put her mind at ease is to find and confront "J. Colby," but is she prepared to learn the truth behind the fiction?
Is it possible to rate a book 10 stars? Well, that is how many I want to give Swear on This Life by Renee Carlino. I don't know where to begin with telling you just how amazing this book is. It grabs you from the very first page and you wont want to put it down until the very last page. It is sooooooo good! I am a huge Carlino fan and I have read all of her books, but Swear on This Life is my favorite by far. It is on a whole other level of awesomeness. The swooning, the heartache, the angst, just everything that we want in a great love story.
I don't know how many times I had to stop reading to highlight (on my kindle) all of my favorite swoon-worthy quotes. You know the kind that makes your heat skip a beat whenever you read it? Yeah, this was me during those moments. LOL


Here are some of my favorite quotes that Atria was nice enough to make!
Swear on This Life is told in Em's POV. Although we jump into Jase and Em's childhood while she is reading Jase's book, we are able to see just how tragic of a childhood they had. It's heart-breaking. And I ugly cried so much because of their pain. I just wanted to grab their hands and take them home with me and give them a better life. Now they are both adults and have moved on
This has to be one of my all time favorite second-chance books I have ever read. As I sit here trying to type up my review, I still don't know how to gather my thoughts and explain just how amazing it is. Honestly, I just want to type PSA: READ THIS BOOK NOW! My thoughts are scattered everywhere and I want to tell you so much more, but I want you to experience it first hand. It's a beautiful story from beginning to end.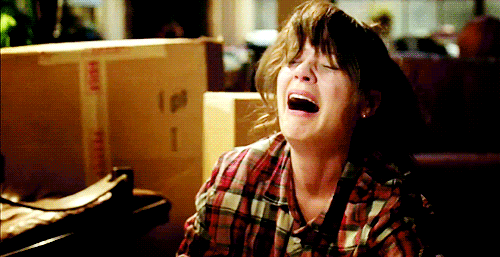 If you love second-chance stories and are looking for a book that will make you look at life a little different, please read Swear on This Life.