I'm so thankful to have joined the blog this year with the love and support of my amazing fellow bloggers! Truly, I feel absolutely blessed and even though I'm an avid reader, I've been introduced to so many wonderful new-to-me authors and read outside my comfort genre. I look forward to what the future holds in literature! So without further ado...here are my top 5 picks!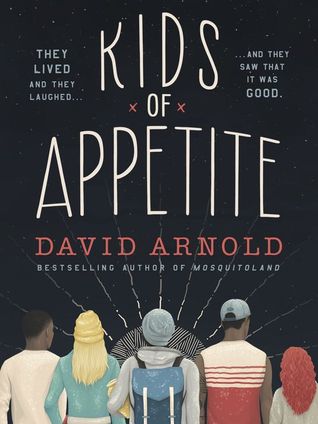 This book absolutely blew me away for so many reasons. For starters, I love David Arnold's writing style. I never read Mosquitoland but I definitely have it on my TBR. Second, the unique story concept kept me so intrigued throughout. Someone, somewhere, and I'm sorry I can't give credit because I don't remember, said that it was a "Goonies set in New Jersey." And that is exactly right. In my review I think I said it felt like an urban Annie. Either way, I absolutely adored this book and will be one I read and re-read in the future.
You can read my review, posted on September 19,
here
.
My #2 Pick:
The Changelings by Christina Soontornvat
My love knows no bounds when it comes to middle grade. One of the biggest misconceptions, up until now, was that I would never enjoy a middle grade book, let alone fall in love with one. I'd read one or two in the past but this year I found myself reading so many more and it's definitely a section I find myself perusing (and buying from) at my local Barnes and Noble. The Changelings made me experience those thrilling-adventure-seeking vibes from back when I was a kid. So much so that I emailed the author minutes within finishing the book to thank her for the gift of a wonderful reading experience. She happily reported to me that there will be a Book 2! I cannot wait!
You can read my review, posted on September 6,
here
.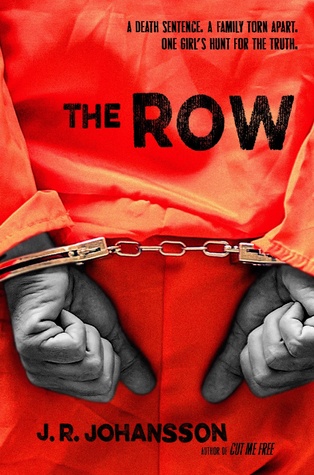 Truth be told, I picked up this book because the cover had me thinking that it was going to be about the emotional turmoil inflicted on a family when one member is facing death row. What I did not expect was this to be a psychological suspense thriller of a young woman on the cusp of trying to figure out what's real and what's not and the true nature of loyalty. I loved it and again, loved the writing style. I'm looking forward to reading everything J.R. Johansson writes.
You can read my review, posted on October 5,
here
.
This is my third read by Leisa Rayven. The first were Bad Romeo and Broken Juliet. While those two should be read in order, Wicked Heart is a standalone (but does mention some of the characters from Bad/Broken). And oh man can this woman write second-chance romances like nobody's business. Needless to say, she is an auto-buy for me. She has a theater background, which is the main setting for all three books, and you can just tell this is a familiar environment. Her books are just so fun while completely ripping your heart in two - just to be pieced back together again!
This was such a poignant read for me and many of the issues faced by Shelby, the MC, really resonated with me. Alice Hoffman is a new-to-me author so I didn't really know what to expect. And after reading some pretty tough subject matter at the beginning, I was ready to put it down. But I'm so glad I didn't. Although a short book, it does not undercut the character's journey in any way and I loved, loved, loved Shelby's story, including those of the secondary, supporting characters.
You can read my review, posted on November 3,
here
.
THANKS FOR READING AND I HOPE MY RECOMMENDATIONS WILL LEAD YOU TO YOUR FAVORITE BOOK!