Top Ten Tuesdays (TTT) is a weekly event hosted by The Broke and the Bookish.
This week's TTT is: Ten Books I Wouldn't Mind Santa Leaving Under My Tree (or non-book bookworm items)
There are some nonfiction titles covered in this list -- mostly because these hardcovers generally tend to be on the pricier side -- so what better way to add them to my collection, if not by putting them on my wishlist for others to get me!
Winner of the 2016 Pulitzer Prize for Drama and Eleven Tony Awards, including Best Musical. Lin-Manuel Miranda's groundbreaking musical Hamilton is as revolutionary as its subject, the poor kid from the Caribbean who fought the British, defended the Constitution, and helped to found the United States. Fusing hip-hop, pop, R&B, and the best traditions of theater, this once-in-a-generation show broadens the sound of Broadway, reveals the storytelling power of rap, and claims our country's origins for a diverse new generation.
HAMILTON: THE REVOLUTION gives readers an unprecedented view of both revolutions, from the only two writers able to provide it. Miranda, along with Jeremy McCarter, a cultural critic and theater artist who was involved in the project from its earliest stages--"since before this was even a show," according to Miranda--traces its development from an improbable perfor­mance at the White House to its landmark opening night on Broadway six years later. In addition, Miranda has written more than 200 funny, revealing footnotes for his award-winning libretto, the full text of which is published here. The book does more than tell the surprising story of how a Broadway musical became a national phenomenon: It demonstrates that America has always been renewed by the brash upstarts and brilliant outsiders, the men and women who don't throw away their shot.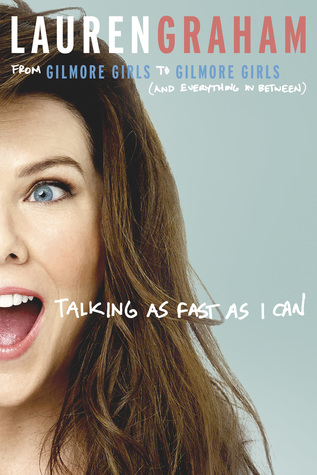 In this collection of personal essays, the beloved star of Gilmore Girls and Parenthood reveals stories about life, love, and working as a woman in Hollywood—along with behind-the-scenes dispatches from the set of the new Gilmore Girls, where she plays the fast-talking Lorelai Gilmore once again.
In Talking as Fast as I Can, Lauren Graham hits pause for a moment and looks back on her life, sharing laugh-out-loud stories about growing up, starting out as an actress, and, years later, sitting in her trailer on the Parenthood set and asking herself, "Did you, um, make it?" She opens up about the challenges of being single in Hollywood ("Strangers were worried about me; that's how long I was single!"), the time she was asked to audition her butt for a role, and her experience being a judge on Project Runway ("It's like I had a fashion-induced blackout").
In "What It Was Like, Part One," Graham sits down for an epic Gilmore Girls marathon and reflects on being cast as the fast-talking Lorelai Gilmore. The essay "What It Was Like, Part Two" reveals how it felt to pick up the role again nine years later, and what doing so has meant to her.
I always see these Ravensburger puzzles at Barnes and Noble and I wouldn't mind putting together this gorgeous "Positano 1000 Piece Puzzle."
A Christmas Carol: A Coloring Classic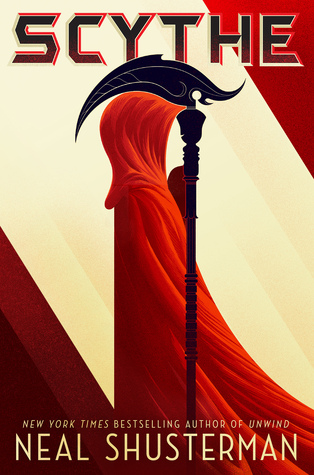 Thou shalt kill. A world with no hunger, no disease, no war, no misery. Humanity has conquered all those things, and has even conquered death. Now scythes are the only ones who can end life—and they are commanded to do so, in order to keep the size of the population under control.
Citra and Rowan are chosen to apprentice to a scythe—a role that neither wants. These teens must master the "art" of taking life, knowing that the consequence of failure could mean losing their own.
Severus Snape's Veritaserum,
A Color Change,
Harry Potter Inspired Potion Bottle
AND
Polyjuice Potion,
A Color Change Decorative
Harry Potter Potion Bottle.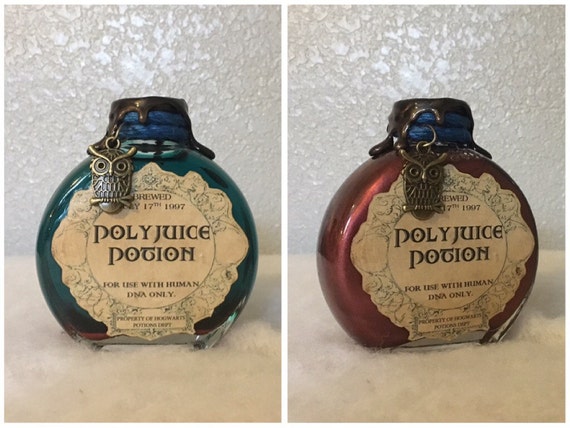 Anne of Green Gables Trilogy Box Set
BOOK SWAG
: Crooked Kingdom Playing Cards!
This beautiful picture posted by Leigh Bardugo (photo credit) is a dream!
I have two and still need the rest.
The Ultra Limited Edition
Anthony Bourdain is a man of many appetites. And for many years, first as a chef, later as a world-traveling chronicler of food and culture on his CNN series Parts Unknown, he has made a profession of understanding the appetites of others. These days, however, if he's cooking, it's for family and friends.
Appetites, his first cookbook in more than ten years, boils down forty-plus years of professional cooking and globe-trotting to a tight repertoire of personal favorites—dishes that everyone should (at least in Mr. Bourdain's opinion) know how to cook. Once the supposed "bad boy" of cooking, Mr. Bourdain has, in recent years, become the father of a little girl—a role he has embraced with enthusiasm. After years of traveling more than 200 days a year, he now enjoys entertaining at home. Years of prep lists and the hyper-organization necessary for a restaurant kitchen, however, have caused him, in his words, to have "morphed into a psychotic, anally retentive, bad-tempered Ina Garten."
The result is a home-cooking, home-entertaining cookbook like no other, with personal favorites from his own kitchen and from his travels, translated into an effective battle plan that will help you terrify your guests with your breathtaking efficiency.
WHAT WOULD YOU LIKE TO HAVE GIFTED TO YOU THIS HOLIDAY SEASON?