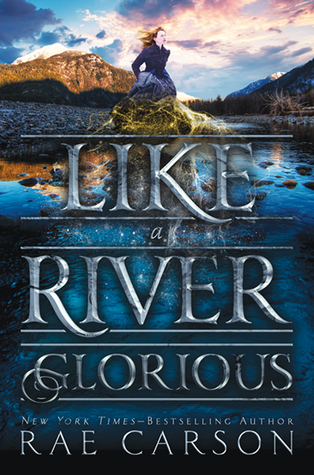 Title: Like a River Glorious
Series: The Gold Seer Trilogy #2)
Author: Rae Carson
Publication Date: September 27, 2016
Publisher: Greenwillow/Harper
Source: Edelweiss
Format: eARC
Age Group: Young Aduly/YA
Genre: Historical Fantasy
After a harrowing journey across the country, Leah Westfall and her friends have finally arrived in California and are ready to make their fortunes in the Gold Rush. Lee has a special advantage over the other new arrivals in California—she has the ability to sense gold, a secret known only by her handsome best friend Jefferson and her murdering uncle Hiram.

Lee and her friends have the chance to be the most prosperous settlers in California, but Hiram hasn't given up trying to control Lee and her power. Sabotage and kidnapping are the least of what he'll do to make sure Lee is his own. His mine is the deepest and darkest in the territory, and there Lee learns the full extent of her magical gift, the worst of her uncle, and the true strength of her friendships. To save everyone, she vows to destroy her uncle and the empire he is building—even at the cost of her own freedom.
I looooooooove this series! Like a River Glorious picks up right where Walk on Earth A Stranger left off, Leah and her friends, the remaining ones, finally making it to California.
This series is brutal. Even though there is a fantasy element to the story, it still shows how awful the "white men" were to the native americans. I cried and felt their pain. I cried while reading the conditions they were in when they were mine slaves. How could people be so cruel to another human being? I felt their pain right along with them and it broke my heart.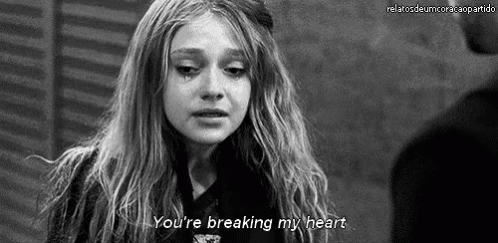 I am so happy we get more "magic" in the second book because that was the one thing I wanted more of from Walk on Earth a Stranger. We also get more romance between Jefferson and Lee. I love how much Jefferson cares for Lee. He would give his life for her. Pretty swoon worthy, right? Even though they are not in a romantic setting by all means, Rae still manages to give us some stolen swoon worthy moments.
I absolutely love this series. The covers are equally beautiful as the stories. I can not recommend this series enough. I really hope you all give it a shot.