* Top Ten Tuesdays (TTT) is a weekly event hosted by

The Broke and the Bookish

. * * This week's TTT is:

Top Ten Books that feature characters that _____.

I've been making an effort to read more Native American literature. I thought that I would list the top ten books I have on my list that feature Native American characters and are by Native American authors. Here are my

Top Ten Books that feature Native American Main Characters.

(quick note: clicking on the book cover will bring you to the goodreads page)
This is the first novel in Louise Erdrich's Native American series that tells the story of two Ojibwe families -- the Kashpaws and the Lamartines. This multigenerational story is set against the tumultuous politics of the reservation, the lives of the Kashpaws and the Lamartines are a testament to the endurance of a people and the sorrows of history.
Years ago, seventeen-year-old Apache hunter Lozen and her family lived in a world of haves and have-nots. There were the Ones-- people so augmented with technology and genetic enhancements that they were barely human -- and there was everyone else who served them. Then the Cloud came, and everything changed. Tech stopped working. The world plunged back into a new steam age. The Ones' pets -- genetically engineered monsters -- turned on them and are now loose on the world.
Lozen was not one of the lucky ones pre-C, but fate has given her a unique set of survival skills and magical abilities. She hunts monsters for the Ones who survived the apocalyptic events of the Cloud, which ensures the safety of her kidnapped family. But with every monster she takes down, Lozen's powers grow, and she connects those powers to an ancient legend of her people. It soon becomes clear to Lozen that she is not just a hired gun. As the legendary Killer of Enemies was in the ancient days of the Apache people, Lozen is meant to be more than a hunter. Lozen is meant to be a hero.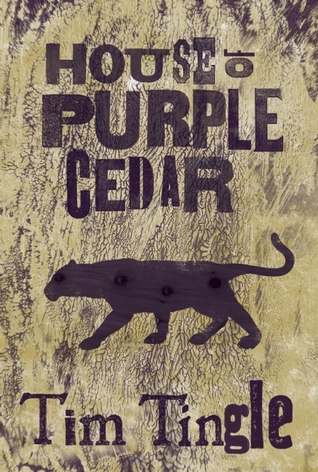 "The hour has come to speak of troubled times. It is time we spoke of Skullyville." Thus begins Rose Goode's story of her growing up in Native American Territory in pre-statehood Oklahoma. Skullyville, a once-thriving Choctaw community, was destroyed by land-grabbers, culminating in the arson on New Year's Eve, 1896, of New Hope Academy for Girls. Twenty Choctaw girls died, but Rose escaped. She is blessed by the presence of her grandmother Pokoni and her grandfather Amafo, both respected elders who understand the old ways. Soon after the fire, the white sheriff beats Amafo in front of the town's people, humiliating him.
Instead of asking the Choctaw community to avenge the beating, her grandfather decides to follow the path of forgiveness. And so unwinds this tale of mystery, Native American-style magical realism, and deep wisdom. It's a world where backwoods spiritualism and Bible-thumping Christianity mix with bad guys; a one-legged woman shop-keeper, her oaf of a husband, herbal potions, and shape-shifting panthers rendering justice.
Larry is a Dogrib Indian growing up in the small northern town of Fort Simmer. His tongue, his hallucinations and his fantasies are hotter than the sun. At sixteen, he loves Iron Maiden, the North and Juliet Hope, the high school "tramp." When Johnny Beck, a Metis from Hay River, moves to town, Larry is ready for almost anything.
In this powerful and often very funny first novel, Richard Van Camp gives us one of the most original teenage characters in fiction. Skinny as spaghetti, nervy and self-deprecating, Larry is an appealing mixture of bravado and vulnerability. His past holds many terrors: an abusive father, blackouts from sniffing gasoline, an accident that killed several of his cousins. But through his friendship with Johnny, he's ready now to face his memories—and his future.
Lewis "Shoe" Blake is used to the joys and difficulties of life on the Tuscarora Indian reservation in 1975: the joking, the Fireball games, the snow blowing through his roof. What he's not used to is white people being nice to him -- people like George Haddonfield, whose family recently moved to town with the Air Force. As the boys connect through their mutual passion for music, especially the Beatles, Lewis has to lie more and more to hide the reality of his family's poverty from George. He also has to deal with the vicious Evan Reininger, who makes Lewis the special target of his wrath. But when everyone else is on Evan's side, how can he be defeated? And if George finds out the truth about Lewis's home -- will he still be his friend?
In a futuristic world ravaged by global warming, people have lost the ability to dream, and the dreamlessness has led to widespread madness. The only people still able to dream are North America's Indigenous people, and it is their marrow that holds the cure for the rest of the world. But getting the marrow, and dreams, means death for the unwilling donors. Driven to flight, a fifteen-year-old and his companions struggle for survival, attempt to reunite with loved ones and take refuge from the -recruiters- who seek them out to bring them to the marrow-stealing -factories.-
Margaritte is a sharp-tongued, drug-dealing, sixteen-year-old Native American floundering in a Colorado town crippled by poverty, unemployment, and drug abuse. She hates the burnout, futureless kids surrounding her and dreams that she and her unreliable new boyfriend can move far beyond the bright lights of Denver that float on the horizon before the daily suffocation of teen pregnancy eats her alive.
Strong, Sassy women and hard-luck hardheaded men, all searching for the middle ground between Native American tradition and the modern world, perform an elaborate dance of approach and avoidance in this magical, rollicking tale by Cherokee author Thomas King. Alberta is a university professor who would like to trade her two boyfriends for a baby but no husband; Lionel is forty and still sells televisions for a patronizing boss; Eli and his log cabin stand in the way of a profitable dam project. These three—and others—are coming to the Blackfoot reservation for the Sun Dance and there they will encounter four Indian elders and their companion, the trickster Coyote—and nothing in the small town of Blossom will be the same again…
Haske, a Navaho boy, is torn between the past of his people's rich, self-sustaining culture and a present that opens up new possibilities. His parents propel him in one direction, his grandfather in another, his teacher in still another. The boy has a secret wish, but its fulfillment seems beyond reach. At night he listens to the hoot of the owl in the cedar tree and wonders if good fortune or bad is in store. This beautifully written story finally supplies the answer.
When Yoshi, a sexy, free-spirited werecat, tracks his big sister, Ruby, to Austin, he discovers that she's not only MIA; she's also the key suspect in a murder investigation. Meanwhile, sarcastic werepossum Clyde and his human pal Aimee have set out to do a little detective work of their own, sworn to avenge the brutal killing of a friend.
When all three are snared in an underground kidnapping ring, they end up on a remote tropical island ruled by an unusual (even by shape-shifter standards) species. The island harbors a grim secret, and were-predator and were-prey must join forces in a fight to escape alive.
*Quick note - I couldn't find information on whether the main character is Native American or not, but the author is and I had to mention this book, because it sounds sooo good!