Title: Hot & Heavy
Author: Elle Kennedy
Publication Date: November 6, 2017
Three sizzling-hot stories from New York Times and international bestselling author Elle Kennedy!
When a SEAL goes after your heart, don't put up a fight. They don't like to lose.
Warning: Contains feisty heroines, threesomes, and dangerously hot navy SEALs that give the phrase "going commando" a whole new meaning.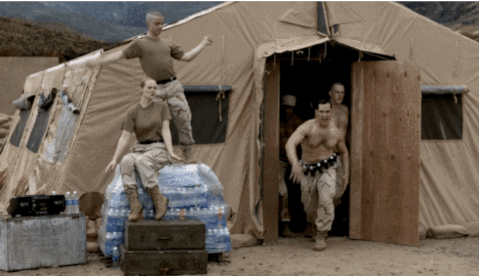 Heat It Up
One minute broody SEAL Becker is responding hell no to a pesky reporter's interview request. The next, he's trapped in an elevator and calming Jane's confined-space panic attack—with a kiss. Once he caves in to the fierce, unexpected need, there's no turning back. Beck's not looking for long-term, but a fling with a redhead with a brutally honest mouth and a body made for sin? Abso-effing-lutely…
Heat of the Night
When her long-time fiancé breaks off their engagement, Annabelle sets out to prove she's not a prude. Only problem is, her list of sexual fantasies winds up in the wrong hands, and now she's got a sinfully sexy SEAL offering to help check off every last wild and wicked item. Resisting Ryan is futile, but protecting her heart? It's necessary…
The Heat is On
Matt thinks he's a bad boy…until he finds himself face down on the floor during a bank robbery, arguing with a sexy blonde who wields her sharp tongue with surgical precision. Savannah eagerly follows the adrenaline rush she feels with Matt to the nearest bed, but when tangled sheets begin to feel like tangled heartstrings, commitment shy Savannah's first instinct is to cut him loose. Problem is, Matt's not going anywhere…