Title: Ilegal Contact
Series: The Barons
Author: Santino Hassell
Publication Date: August 15, 2017
Publisher: InterMix/Berkley
Pages: 251
Source: Bought
Format: Paperback
Age Group: Adult
Genre: Contemporary Romance/ MM/LGBTQ
The rules of the game don't apply off the field in this first Barons novel.

New York Barons tight end Gavin Brawley is suspended from the team and on house arrest after a video of him brawling goes viral. Gavin already has a reputation as a jerk with a temper on and off the field—which doesn't help him once he finds himself on the wrong side of the law. And while he's been successful professionally, he's never been lucky when it comes to love.

Noah Monroe is a recent college grad looking for a job—any job—to pay off his mounting student debt. Working as Gavin's personal assistant/babysitter seems like easy money. But Noah isn't prepared for the electrifying tension between him and the football player. He's not sure if he'd rather argue with Gavin or tackle him to the floor. But both men know the score, and neither is sure what will happen once Gavin's timeout is over.
When I first heard about this series and the author, I honestly didn't know what to expect other than that it was reeeeeeally good. I had been putting it off for a while, but decided that I needed to just read it, especially since the second book comes out January 16, 2018.
I was able to meet Santino at Shameless Book Con last October in Orlando and he was so much fun! The event was awesome and it also let us mingle and drink with our favorite authors. At first I had no idea who he was since he doesn't show his face on social media. I wish I had taken a pic with him, but I was too shy to ask. Now on to the book!
I loooooooooved Illegal Contact! I loved everything about it too, especially the characters, at least the two main ones, Noah and Gavin. Noah is this sweet guy who is trying to get past his previous mistake that almost cost him his career. He wants to work with LGBTQ teens and because of one mistake, that was almost taken away from him. He is now looking for a new job and he has no idea what is in store for him.
Gavin is a football player and is known to be an asshole on and off the gridiron. Also known as a player when it comes to love. But after he is put on house arrest for beating the crap out of a guy (I won't say why he did, but you will find out), he is being pushed by his manager and agent to hire a personal assistant. Not used to having to count on anyone, nonetheless trust anyone with his personal affairs and personal space he soon realizes that he has no choice and agrees.
I absolutely love the chemistry between Noah and Gavin. No insta-love here either. Oh, and don't get me started on the hot and steamy sexy scenes. Like WOW!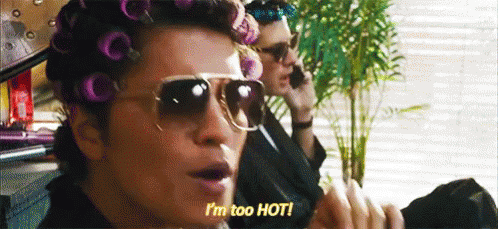 I just can't get enough of these two! I want more! Now, if you like reading a great love story, a realistic love story, then you have to read Illegal Contact. It's perfect!