I've been a part of the blog for over a year and a half and I still feel absolutely lucky to be able to read, post reviews, meet you all, and have the love and support of my amazing fellow bloggers! Truly, I feel absolutely blessed. And like always, I'm grateful to be able to constantly read out of my comfort zone and find new favorite authors. So without further ado...here are my top 5 picks for 2017!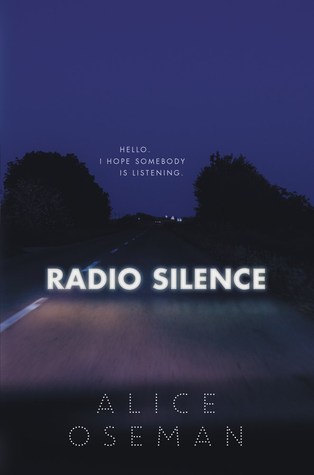 I was so blown away by Alice's writing that it has to be my top choice for this year. There were so many moving parts, emotions and coming-of-age tropes and the exploration of what it means to love, that didn't feel stale or old. I devoured this one in a matter of hours it reads so well. I'm a fan and will definitely be reading anything she writes.
You can read my review, posted on March 10th,
here
.
My #2 Pick
:
Mr. Romance by Leisa Rayven
Please do yourself a favor and pick this one up if you enjoy sexy, romantic reads and haven't discovered the literary prowess that is Leisa Rayven. Then I advise you to pick up all her other books. She didn't fail to impress with this seemingly straightforward story that is more than meets the eye. Ana met her this year at
Shameless Book Con
and I couldn't be more jealous!
You can read my review, posted on May 3rd,
here
.
There's always at least one middle grade book and Penelope March takes it this year. I wasn't kidding when I wrote that in my review. This book was just so much fun and this may sound weird but I walked away with such an appreciation for penguins as a species. You'll just have to read this magnificent story to figure out what I mean by that!
You can read my review, posted on November 21st,
here
.
A stunning fantasy debut, this one had me from the first word. I've recently started getting into more fantasy-driven stories and boy was I glad to be able to enjoy this one at a time like this. Just like most of the books on this list, I devoured this one pretty quickly. Unfortunately, I haven't read Fireblood (#2) yet, but I've got it on my TBR list for 2018.
You can read my review, posted on March 3rd,
here
.
My #5 Pick
: T
he Fever Series (#1-5) by Karen Marie Moning
This series has been out for a long time now but I finally got around to them and absolutely binged the hell out of them. I only read through to the fifth book (which was supposed to be the last one of the series) and one day I'll get to the rest, but MacKayla's story was so amazing and my new literary book boyfriend is Jericho Barrons.
THANKS FOR READING AND I HOPE MY RECOMMENDATIONS WILL LEAD YOU TO YOUR FAVORITE BOOK!