This is my first year being part of Owl Always Be Reading and I've been so lucky to be a part of this blog with the all these other lovely owls. I want to thank these lovely owls for letting me join, and thank you guys for reading what I write. I'm excited for this new year of new books! But before that, let's talk about my top 5 reads of last year!
This book took me completely by surprise. I didn't expect feeling for this book and the characters as much as I did. I didn't expect to be thinking about this book, even when I put it down. I loved every aspect of this book; the writing, the characters, the story, everything. This is one that has stuck with me since I read those first few lines.
This series is one of my all time favorites. I absolutely loved Daughter of the Forest. I've grown to care so much about these characters. I love the characters, the setting, the way that Juliet Marillier writes. I fall into these stories and I never want them to end. I've been this series slow because I don't want it to end (even though I could just re-read them..)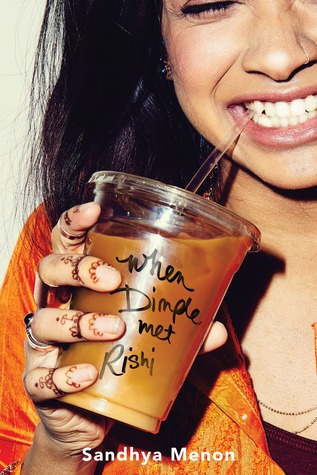 I had such a fun time reading this book that I had to include it on my list. Even though I had fun reading this, it was so much more than just fun. Dimple and Rishi felt real and true to themselves in a way that seems rare. There was so much to learn through reading this book and I enjoyed every minute of it.
I discovered that I have a thing for surfing books and books about surfers. This book fits the bill with both being about surfing and surfers. But not only that, I really loved the story. This book had a unique atmosphere and the writing kept me wanting to read page after page after page. This is one of those books that is addictive. I didn't want to put it down and then couldn't stop thinking about it. When I finished, I didn't have access to the rest of the series, but I do now and I am stoked to finish this series this year.
This book was everything that I love and look for in contemporary. The characters were more than just their romance. The romance was sweet. There was complexity and depth. There was fun and humor. There was fun banter between the love interests. I loved the talks and bonding over classic movies. I even ended up renting a few and really enjoyed them. I can't wait to read more Jenn Bennett, like her new release coming out this year!
Special thank you to YOU for reading this and hanging out on the blog! Hope you all had a good reading year in 2017, and will have an even better one in 2018.