Top Ten Tuesdays (TTT) is a weekly event now hosted by

That Artsy Reader Girl

. This week's TTT is:

Characters I Liked That Were In Non-Favorite/Disliked Books. BUT My list is Characters I Disliked That Were In Liked Books.
I started going through my list and couldn't really find any books with characters I liked in disliked books. So I did a little flip-flop and I have a short list of five characters that I disliked in books that I actually enjoyed.
Mal from the Shadow and Bone trilogy
I just couldn't really get behind Mal on anything. I much preferred the other characters - and a much different ship.
Queen Levana from The Lunar Chronicles
I appreciated the villain aspect of Queen Levana, and how well she was crafted. That's about it though!
Lepida from Mistress of Rome
I don't think that I have ever encountered such an inheritantly mean-spirited character. She is one of my least-liked characters of all time.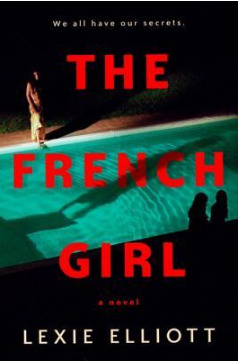 Caro in The French Girl
Caro was a character that I found rather annoying. The way she treated people and acted entitled had me completely put off.
Rowan from Throne of Glass series
I know that you either love or hate Rowan. I am a little nervous to admit that I'm a Chaol fan. Once Rowan entered the scene, I haven't gone back to the series. No hate, I just wasn't a fan of his character.