Title: All Your Perfects
Author: Colleen Hoover
Publication Date: July 17, 2018
Publisher: Atria Books
Source: Publisher
Format: Paperback ARC
Pages: 320
Age Group: New Adult
Genre: Contemporary Romance
Quinn and Graham's perfect love is threatened by their imperfect marriage. The memories, mistakes, and secrets that they have built up over the years are now tearing them apart. The one thing that could save them might also be the very thing that pushes their marriage beyond the point of repair.

All Your Perfects is a profound novel about a damaged couple whose potential future hinges on promises made in the past. This is a heartbreaking page-turner that asks: Can a resounding love with a perfect beginning survive a lifetime between two imperfect people?
Do you believe in fate? Do you believe in soulmates? By the time I finished reading All Your Perfects, I sure do.
You have no idea how much I love this book! I'm going to be honest with you; I wasn't able to connect with Colleen's last two books, like I have with all the others. I know, how could I not love EVERY SINGLE BOOK my favorite authors writes? Well, I guess it happens. And I am so happy that All Your Perfects reminded me of why I fell in love with Colleen's books in the first place.
All Your Perfects was what I expected and more. Colleen gave us our angst, like the Angst Goddess that she is. But one thing is for certain, Colleen loves to torture us readers. LOL But rest assured, that by the end, she will give the characters the HEA they deserve.
She has a way of writing these intricate characters that stay with you even way after you finish the book. You think of them as real people, and their pain becomes your pain too. And when you fall for one of her characters, you fall for them hard. Yes, I have many Colleen Book Boyfriends, and I have no shame. LOL And Graham has been added to my list now so sorry, not sorry? LOL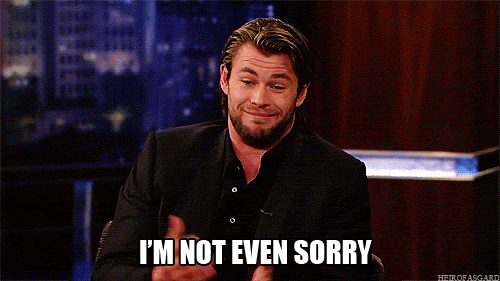 Do you believe in fate? Quinn and Graham meet in unusual circumstances, to say the least. (You have to read to find out) LOL Even though it was messed up, it was pretty funny. I think it was fate that brought them together (besides Colleen that actually created these characters, but you know what I mean.) They were just meant to be. Fast forward a few years, and they are married. We all know marriage isn't easy. Sometimes we just grow into different people and want and crave different things. This book definitely hit a spot with me. I can relate to these characters because of their struggles. I don't want to say more than that because I don't want to give anything away.

So if you are a CoHort, you are going to fall madly and deeply in love with All Your Perfects. And if you are not a CoHort, I promise you will be after reading it. Cause you can't just read one Colleen Hoover book. So, for all you people out there looking for a book that will punch you right in the feels and make you look at life a different, All Your Perfects is the book for you!