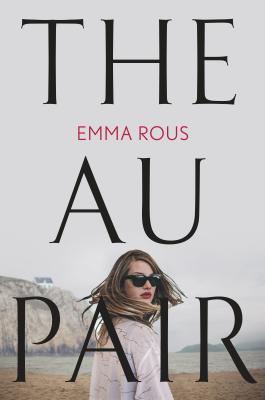 Title: The Au Pair
Author: Emma Rous
Release Date: January 8, 2019
Publisher: Berkley Books
Pages: 360
Source: Publisher
Age Group: Adult
Genre: Mystery/Thriller
Seraphine Mayes and her twin brother Danny were born in the middle of summer at their family's estate on the Norfolk coast. Within hours of their birth, their mother threw herself from the cliffs, the au pair fled, and the village thrilled with whispers of dark cloaks, changelings, and the aloof couple who drew a young nanny into their inner circle.

Now an adult, Seraphine mourns the recent death of her father. While going through his belongings, she uncovers a family photograph that raises dangerous questions. It was taken on the day the twins were born, and in the photo, their mother, surrounded by her husband and her young son, is beautifully dressed, smiling serenely, and holding just one baby.

Who is the child and what really happened that day?

One person knows the truth, if only Seraphine can find her.
After reading the synopsis of this book, I was so excited to read it. I'm a sucker for mystery/thrillers that feel ominous and dark. While not explicitly gothic, this book does hold a bit of a dark theme with a daughter trying to figure out what happened to her mother and why she threw herself off a cliff on the day of her birth.
I really liked the structure of this book. There are dual timelines where we follow Seraphine as she tries to figure out what happened to her mother and why the picture she found shows her mother happy with just one baby when she was told she was a twin. In the other timeline, we follow Lauren, who was the nanny for Seraphine's family before and leading up to her birth. I love that these intertwined in a way that there was always something happening and I was always guessing what was going on.
Another aspect I found myself enjoying is the characters and the relationships forming among all the various characters in the story. There is quite a bit of interweaving, but it is done so well. I was never confused, and was always rooting for each character in some way. I thought I knew what was going to happen, and then things would take a turn. Discovering the plot was probably my favorite part of this story.
I see myself recommending this book to readers who like mysteries/thrillers. For a reader that is looking for something different. For readers that like family stories and discovering family secrets.
Happy Reading from me to you!